Joel Gehman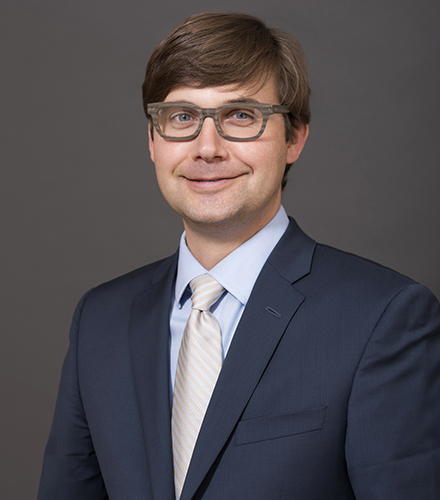 Joel Gehman
The Lindner-Gambal Professor of Business Ethics; Professor of Strategic Management & Public Policy
---
Contact:
2201 G Street NW
Washington, D.C. 20052
Joel Gehman is the Thaddeus A. Lindner and Sergius Gambal Professor of Business Ethics and professor of strategic management and public policy at the George Washington University School of Business (GWSB).
Professor Gehman's research investigates how businesses and other organizations can contribute to tackling grand challenges related to sustainable development through strategic practices, technological innovation, and institutional change. He is the author of more than 50 peer-reviewed journal articles and book chapters and more than a dozen business school teaching cases, as well as the investigator, co-investigator, or recipient of more than $5 million in research funding. Professor Gehman's past and current research examines these issues in a wide range of contexts, including B Corporations and benefit corporations; organizational values practices and codes of conduct; environmental, social and governance (ESG) performance; hydraulic fracturing and unconventional shale gas development; crowdfunding; natural and biodynamic wine; social entrepreneurship and innovation; and social license to operate, among others. In approaching these questions, Professor Gehman draws primarily on organization theory, together with insights from strategic management, and science and technology studies. His work also takes a process perspective, focusing on the emergence and evolution of organizational concerns over place and time.
Professor Gehman has taught students at all levels: undergraduate, specialized masters, MBA, executive MBA, and doctoral. His teaching has covered topics such as management and organization; business, ethics, and society; managing corporate sustainability; innovating for sustainability; responsible leadership; strategic management; and organizing for grand challenges. At GWSB, he primarily teaches the core business ethics and public policy courses in a variety of MBA programs.
Professor Gehman is active in the field of management, including the Academy of Management, Alliance for Research on Corporate Sustainability, and European Group for Organization Studies. His past and current roles include editorial and board positions at the Academy of Management Journal, Administrative Science Quarterly, Journal of Business Venturing, Organization Studies, and Organization Theory. He also is a cofounder of B Academics, a non-profit organization committed to advancing the state of academic study into business as a force for good. Prior to joining George Washington University, he was on faculty at the University of Alberta School of Business as Professor of Strategy, Entrepreneurship and Management. He also spent 13 years in industry before becoming an academic. Professor Gehman graduated from Cornell University (B.S.) and the Pennsylvania State University (Ph.D.).
Journal of Business Venturing, Field Editor
Organization Theory, Associate Editor
Academy of Management Journal, Editorial Board Member
Administrative Science Quarterly, Editorial Board Member
Innovation: Organization and Management, Editorial Board Member
Journal of Management Inquiry, Editorial Board Member
Organization Studies, Editorial Board Member
2018 Ascendant Scholar Award from the Western Academy of Management
2017 Emerging Scholar Award from the Academy of Management Organizations and the Natural Environment Division 
2017 Roland Calori Prize for the best article published in Organization Studies during 2015-2016 
2016 Campus Sustainability Leadership Award from the University of Alberta
2015 People's Choice Award from the Alliance for Research on Corporate Sustainability 
2014 People's Choice Award from the Alliance for Research on Corporate Sustainability 
2013 #1 ranked Social Sciences and Humanities Research Council Insight Development Grant 
2012 Best Paper on Environmental & Social Practices from the Academy of Management Organization and Management Theory Division
Interested in research? 
I supervise students from all levels and backgrounds to work on my research team. I also supervise Ph.D. students with closely related research interests. 
Think you might be a good fit? Drop me an email telling me why, together with a CV.