Department of Accountancy
About the Department of Accountancy

Founded in 1950, the Department of Accountancy offers students the chance to create a solid foundation in accounting, financial management and tax practice in either the public or private sector right in the heart of the global economic exchange. The result is an academic experience steeped in history with a decidedly world view.

Mission & Learning Goals

Our primary mission is to advance scholarship through high-quality accounting research and to deliver an outstanding education that challenges students intellectually and prepares them to be successful business professionals. Our secondary mission is to provide service to the university and academic and professional communities.

With 13 full-time professors and experienced adjunct professors from academia, business and government, the Department offers courses in accounting, taxation and business law as well as three degree programs:

Bachelor of Accountancy provides a rigorous, thorough accounting program supported by a broad liberal arts core and a basic business curriculum.
Master of Accountancy provides a professional program for full- or part-time students with flexibility for individual career objectives in public accounting, private accounting, and tax practice.
Doctor of Philosophy in the Field of Accounting prepares students for the academy by providing a comprehensive foundation in the theory and practice of accountancy

Our campus is in the heart of where business and government intersect, with key executive and regulatory agencies, prominent research organizations, and think tanks just a stone's throw away. Accountancy students can gain valuable working knowledge of institutions such as these through internships, co-ops and full- or part-time employment. When they graduate, they will join the ranks of our alumni, many of whom hold influential leadership positions in the public and private sectors.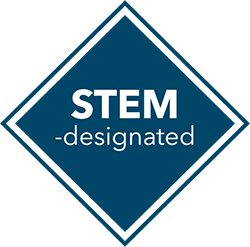 Our Master of Accountancy degree allows you to choose an accounting path that's right for you: focus on traditional accounting by pursuing our general accounting major, or combine accounting and business analytics by pursuing our STEM-designated accounting analytics major.
Featuring testimonials from accountancy faculty and students, this video provides an overview of the student experience for those that study accountancy at the GW School of Business.
Learn More
---
Support the Department of Accountancy
Your donation goes directly to the Department of Accountancy to help support our mission. Thank you!
Make a Gift to the Department of Accountancy