Jin Hyung Kim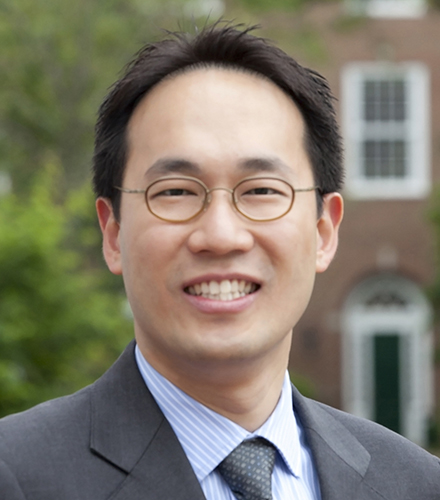 Jin Hyung Kim
Assistant Professor of International Business
---
Contact:
Office Phone:
(202) 994-0413
Suite 401-C
Washington, D.C. 20052
Dr. Jin Hyung Kim is an assistant professor of International Business. He joined the George Washington University School of Business (GWSB) in 2017.
His research interests include non-market strategy, particularly 1) corporate lobbying strategy and foreign multinational enterprises (MNEs), 2) country and societal institutions and corporate lobbying, and 3) regulatory change and business-government relations. Professor Kim explores what non-market strategies firms implement to influence the non-market environment to achieve better outcomes in a global strategy context and what types of institutions drive their nonmarket behaviors. Professor Kim also studies the implications of non-market environments and its interactions with firms such as regulatory change and business-government relations.
Professor Kim is actively engaging in the academic community. He is a member of the Strategic Management Journal Editorial Review Board and recognized as Best Reviewer for his service. Professor Kim has also been actively involved in building an academic research community and a member of the Non-Market Strategy Research Community (NMSRC), a scholarly community interested in nonmarket strategy and in promoting related research composed of renowned scholars in the field, since 2018.
Professor Kim did his undergraduate study in management and international business at Yonsei University in Korea, and then served a company commander role as a commissioned officer in the Republic of Korea Air Force (ROKAF). Following military service, he joined Oliver Wyman as a management consultant and was involved in multiple corporate and global strategy projects. He left Oliver Wyman to pursue a master's degree at the School of International and Public Affairs (SIPA) at Columbia University and then earned his doctorate degree from Harvard Business School (HBS).
Updated on December 7, 2021.
Research Interests/Expertise
Nonmarket strategy
Global strategy
Corporate political strategy and foreign multinational enterprises (MNEs)
Institutions
Regulatory change
Business-government relations
Publications and Working Papers
Sociopolitical Legitimacy and Nonmarket Strategy of Foreign MNEs
Kim, J. 2019. Is your playing field unleveled? U.S. defense contracts and foreign firm lobbying. Strategic Management Journal, 40, 1911–1937.
Kim, J., & Siegel, J. Identifying a fundamental source of the liability of foreignness: Evidence from lobbying fees charged to foreign firms. (Revise and resubmit.)
Kim, J., & Hiatt, S. The effect of sociopolitical legitimacy on foreign firm political strategy. (Under review.)
Kim, J., Kwak, J., & Park, H. Interstate conflicts and the ESG strategy of foreign MNEs. (Under review.)
Institutions and Political Activities
Kim, J., & Siegel, J. The effect of home-country culture on cross-border nonmarket strategy: Egalitarianism and lobbying in the United States. (Revise and resubmit.)
Kim, J., & Siegel, J. Is U.S. formalized lobbying more about fefarious corruption or benign industry information provision? Evidence from foreign firms lobbying in the U.S. (Under review.)
Kim, J., Hurst, R., & Siegel, J. High-profile enforcement as an effective deterrence mechanism: Evidence from the Paul Manafort prosecution and the Foreign Agents Registration Act (FARA). (In preparation for submission.)
Integrated Strategy
Education
D.B.A. in Strategy - Harvard Business School, 2011–2017
M.I.A. in International and Public Affair - Columbia University, 2008–2010
B.B.A. in Management - Yonsei University, 1998–2002
Professional Experience
Consultant, Oliver Wyman, 2006–2008
1st Lieutenant, Republic of Korea Air Force, 2002–2006
2020 Strategic Management Journal Best Reviewer
2020 George Washington University Bender Teaching Award Nominee
Winner, Honey Nashman Spark a Life Award for Faculty Member of the Year, The George Washington University
Winner, Academy of Management (AOM) International Management (IM) Division 2018 D'Amore-McKim School of Business, Northeastern University Dissertation Award
Finalist, Academy of Management (AOM) Strategic Management (STR) Division 2018 Wiley Blackwell Award for Outstanding Dissertation Research in Strategic Management
Finalist, Academy of Management (AOM) International Theme Committee (ITC) 2018 Emerald Best International Dissertation Award
Finalist, Academy of International Business (AIB) 2018 Buckley & Casson Dissertation Award