YoungKi Park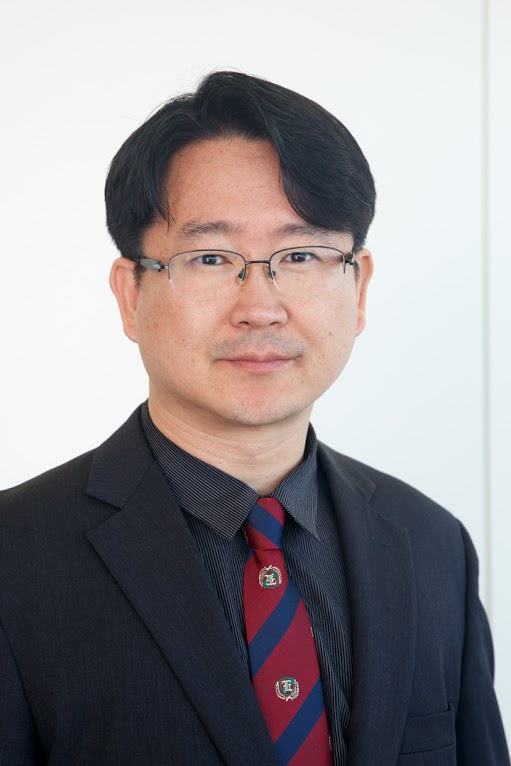 YoungKi Park
Associate Professor of Information Systems & Technology Management
---
Contact:
2201 G Street NW, Suite 515E
Washington, DC 20052
Dr. YoungKi Park is an associate professor of Information Systems & Technology Management at the George Washington University School of Business. He received his Ph.D. in Business Administration from the University of Southern California and his MS from KAIST in Korea.
He also has 10 years of IT consulting experience in business intelligence and enterprise systems at Oracle, LG, and the Korea Exchange. His research focuses on Information Systems Strategy in Turbulent Environments and he specializes in the set-theoretic configurational approach, fuzzy-set qualitative comparative analysis (fsQCA).
IT Strategy
Business Intelligence & Analytics
Enterprise Information Systems & Database
Set-Theoretic Configuration Methods
Fuzzy-Set Qualitative Comparative Analysis (fsQCA)
Ph.D., University of Southern California, 2011
M.S., KAIST, Korea, 1996
B.S., Hanyang University, Korea, 1994
IT Strategy (e.g., IT Outsourcing Strategy, Competitive Dynamics, Digital Business Strategy)
IT-enabled Organizational Capabilities (e.g., IT-enabled Ambidexterity, Agility, Enterprise Architecture)
Business Intelligence and Analytics
Set-Theoretic Configurational Approach, fuzzy-set Qualitative Comparative Analysis (fsQCA)
Health IT and Analytics
YoungKi Park, Paul A. Pavlou, & Nilesh Saraf. 2020. "Configurations for Achieving Organizational Ambidexterity with Digitization," Information Systems Research, forthcoming.
YoungKi Park, Peer C. Fiss, & Omar A. El Sawy. 2020. "Theorizing the Multiplicity of Digital Phenomena: The Ecology of Configurations, Causal Recipes, and Guidelines for Applying QCA," MIS Quarterly, forthcoming.
YoungKi Park & Sunil Mithas. 2020. "Organized Complexity of Digital Business Strategy: A Configurational Perspective," MIS Quarterly (44:1), 85-127.
Jae-nam Lee, YoungKi Park, Detmar Straub, & Yun-mo Koo. 2019. "Holistic Archetypes of IT Outsourcing Strategy: A Contingency Fit and Configurational Approach," MIS Quarterly (43:4), pp. 1201-1225. (The first and second authors contributed equally to this study.)
Yunmo Koo, YoungKi Park, Juyeon Ham, & Jae-Nam Lee. 2019. "Congruent Patterns of Outsourcing Capabilities: A Bilateral Perspective," Journal of Strategic Information Systems (28:4).  
YoungKi Park, Omar A. El Sawy, & Peer C. Fiss. 2017. "The Role of Business Intelligence, Communication Technologies in Organizational Agility: A Configurational Approach," Journal of the Association for Information Systems  (18:9), pp. 648-686.
YoungKi Park & Omar A. El Sawy. 2013. "The Value of Configurational Approaches for Studying Digital Business Strategy," Research in the Sociology of Organizations (38), pp. 205-224.
Omar A. El Sawy, Arvind Malhotra, YoungKi Park & Paul A. Pavlou. 2010. "Seeking the Configurations of Digital Ecodynamics: It Takes Three to Tango," Information Systems Research (21:4), pp. 835-848.
Digital Transformation (ISTM 6522)
IS/IT Strategy (ISTM 6222)
Relational Database (ISTM 6202) 
Management Information Systems Technology (BADM 2301) 
Topics of Business Analytics, Big Data
Business Intelligence and Analytics
Quantitative Business Analysis
Business Information Systems with Database Applications
Emerging Scholar Award (for Research), School of Business, George Washington University, May, 2019
Outstanding Information Systems & Technology Management Faculty Award, School of Business, George Washington University, May, 2019
Outstanding Associate Editor, International Conference on Information Systems (ICIS), Dec. 2017
Best Reviewer, Korean Chapter of the Association for Information Systems (KrAIS), Dec. 2016
Award for Excellence in Teaching, University of Southern California, May 2010