William E. Halal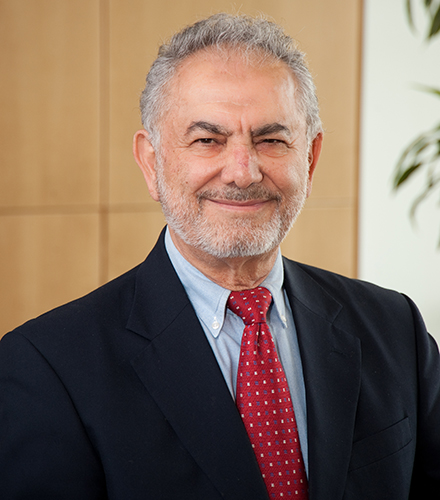 William E. Halal
Professor Emeritus of Management, Technology & Innovation
---
Contact:
Office Phone:
(202) 315-8212
2201 G Street NW, Suite 212
Washington, D.C. 20052
William E. Halal is Professor Emeritus of Management, Technology, and Innovation at George Washington University, Washington, D.C. An authority on emerging technology, strategic planning, knowledge, innovation, and institutional change, he has worked with General Motors, AT&T, SAIC, MCI, Blue Cross/Blue Shield, International Data Corporation, the DoD, the Asian Development Bank, foreign companies, and various government agencies. Halal substituted for Peter Drucker in giving a talk to 2000 managers at the Los Angeles Coliseum.
Prof. Halal's work has appeared in journals such as Nature/BioTechnology, California Management Review, Strategy & Business, Knowledge Management Review, Academy of Management Executive, Journal of Corporate Citizenship, Human Relations, Systems & Cybernetics, Foresight, and Technological Forecasting & Social Change. He has also published in The New York Times, The Washington Post, Christian Science Monitor, Toronto Globe & Mail, Advertising Age, Executive Excellence, and The Futurist. He has produced six books: The New Capitalism (Wiley, 1986), Internal Markets (Wiley, 1993), The New Management (Berrett-Koehler, 1996), The Infinite Resource (Jossey-Bass, 1998), 21st Century Economics (St. Martin's Press, 1999), and Technology's Promise (Palgrave Macmillan, 2008).
Halal is the founder of TechCast, a web-based system that pools the knowledge of experts to forecast breakthroughs in technology, social trends, and wild cards to assist decision makers in planning for a changing world. TechCast was cited by the National Academies, featured in the Washington Post, Newsweek, the Futurist. and otherwise recognized as one of the best forecasting system available. Halal co-founded the Institute for Knowledge & Innovation as a collaborative effort between the GW School of Business and the School of Engineering.
Halal studied engineering, economics, and the social sciences at Purdue and Berkeley. Previously, he was a major in the U.S. Air Force, an aerospace engineer on the Apollo Program, and a Silicon Valley business manager. His work has received prominent recognition. His article, "Through the MegaCrisis" was awarded "Outstanding Paper of 2013 by Emerald Publishing, and an earlier article "Beyond the Profit-Motive," won the 1977 Mitchell Prize and an award of $10,000. Halal received a medal from the Freedom Foundation for Excellence in the Study of Enterprise. Macmillan's Encyclopedia of the Future ranks him among "The World's 100 Most Influential Futurists," including H.G. Wells, Arthur C. Clarke, Alvin Toffler, and Daniel Bell.
Forecasting Emerging Technologies
Strategic Planning
Institutional Change
Knowledge Management
Organization Design
Innovation
Ph.D., U.C. Berkeley, 1971
M.B.A., U.C. Berkeley, 1970
B.S.A.E., Purdue University, 1956