Susan L. Kulp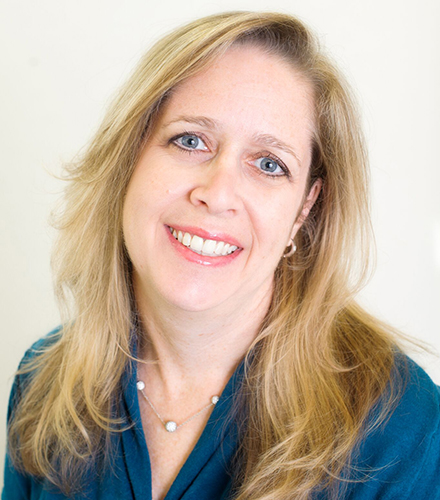 Susan L. Kulp
Director, MBA Programs; Professor of Accountancy
---
Contact:
Office Phone:
(202) 994-3874
2201 G Street NW, Suite 604
Washington, DC 20052
Dr. Susan Kulp is a professor of accountancy and the director of MBA Programs at the GW School of Business. She earned a Bachelor's degree in commerce from DePaul University, a MBA from the University of Chicago, and a Ph.D. in business administration from Stanford University. Dr. Kulp is an expert in the area of management accounting and control, with a focus on performance measurement and incentive issues in interorganizational relationships. Her studies have been published in numerous scholarly journals, including the Journal of Accounting Research, The Accounting Review and Management Science. Professor Kulp teaches primarily in the MBA program and the executive MBA program and is the Director of both the Master's of Accountancy program and the "Raising the Bar" program aimed at educating executive women in Bio-tech about governance and executive management. Professor Kulp has developed many new courses and programs, including the core financial accounting and managerial accounting courses for the online MBA program. Prior to joining the GWSB faculty as an assistant professor in 2007, Kulp spent eight years on the faculty of the Harvard Business School.
Managerial Accounting
Performane Measurement
Incentives
Supply Chain Management
Ph.D., Stanford University Graduate School of Business
M.B.A., The University of Chicago Booth School of Business
B.S., DePaul University
Journal Articles
"Durability, Transit Lags and Optimality of Inventory Management Decisions" (with Robert Bloomfield), Production and Operations Management, Special Issue on Retail Operations, Vol. 22, Issue 4 (July-August 2013).
"The Use of Contract Adjustments to Lengthen the CEO Horizon in the Presence of Internal and External Monitoring" (with Shane Dikolli and Karen Sedatole), Journal of Management Accounting Research, Vol. 25 (2013).
"Interrelated Performance Measures, Interactive Effort and Incentive Weights" (with Shane S. Dikolli and Christian Hofmann), Journal of Management Accounting Research, Vol. 21 (2009). Winner of the Journal of Management Accounting Research Best Paper Award in January 2012.
"Transient Institutional Ownership and CEO Contracting" (with Shane S. Dikolli and Karen L. Sedatole), The Accounting Review, Vol. 84, No. 3 (May 2009).
"Using Organizational Control Mechanisms to Enhance Procurement Efficiency: How GlaxoSmithKline Improved the Effectiveness of E-Procurement" (with Taylor Randall, Gregg Brandyberry, and Kevin Potts), Interfaces, Vol. 36, No. 3 (May-June 2006).
"Manufacturer Benefits from Information Integration with Retail Customers" (with Hau Lee and Elie Ofek), Management Science, Vol. 50, No. 4 (April 2004).
"The Effect of Information Precision and Information Reliability on Manufacturer- Retailer Relationships," The Accounting Review, Vol. 77, No. 3 (July 2002).
"Balancing Performance Measures" (with Srikant Datar and Richard A. Lambert), Journal of Accounting Research, Vol. 39, No. 1 (June 2001).
---
Book Chapter
"Supply-Chain Coordination: How Companies Leverage Information Flows to Generate Value," (with Elie Ofek and Jonathan Whitaker) in Terry P. Harrison, Hau L. Lee, and John J. Neale (eds.) The Practice of Supply Chain Management: Where Theory and Application Converge. Boston, Mass.: Kluwer Academic Publishers, 2003.
Doctoral Seminar in Accounting
Managerial Accounting
Financial Accounting