Sunghun Chung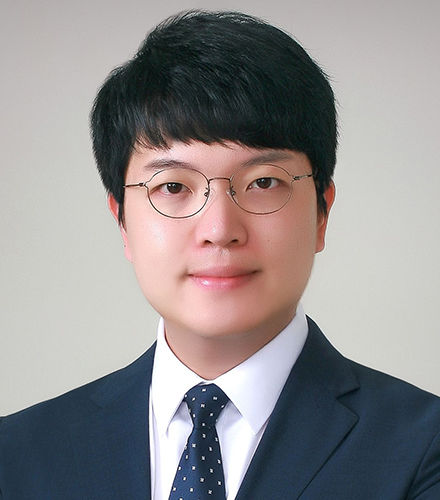 Sunghun Chung
Assistant Professor of Information Systems and Technology Management
---
Contact:
Office Phone:
(202) 994-4919
2201 G Street NW, Suite 513
Washington, DC 20052
Dr. Sunghun Chung is an assistant professor of information systems and technology management at the George Washington University School of Business in Washington, D.C.
Dr. Chung is an expert in examining the societal impact of FinTech markets; quantifying the economic value from IT-based innovation; and developing the social media strategy based on big data analytics. His primary research interests focus on 1) the FinTech analytics and financial inclusion, 2) business analytical issues of social media, and 3) the business value and economic impact of information technology (IT). His research has appeared in Information Systems Research, MIS Quarterly, and Production Operations Management, among others.
Before joining GWSB, he was an assistant professor of information systems and analytics at the Leavey School of Business at Santa Clara University in Silicon Valley. He also worked at the UQ Business School at the University of Queensland as a faculty member and at the Desautels Faculty of Management at McGill University as a postdoctoral researcher.
At the GWSB, Dr. Chung primarily teaches business analytics at both the graduate and the undergraduate level. He also collaborates with many startup companies in both Silicon Valley and Asia and advises them for their digital transformations.
He received his PhD and BS in Management Engineering from the College of Business at the Korea Advanced Institute of Science and Technology (KAIST). Prior to joining the academia, he worked at the Science and Technology Policy Institute (STEPI) as an associate research fellow and at the Design Management Center in Samsung Electronics as a senior manager.
---
FinTech Analytics / Financial Inclusion
Digital Innovation / IT-related Intellectual Property
Social Media / Marketing Analytics
IT Business Value
Selected Recent Publications
Chung, S., Kim, K., Lee, C., and Oh, W. (2023) "Interdependence between Online Peer-to-Peer Lending and Cryptocurrency Markets and Its Effects on Financial Inclusion," Production and Operations Management. Forthcoming.
Chung, S., Shin, D., and Park, J. (2022) "Predicting Firm Market Performance Using the Social Media Promoter Score," Marketing Letter.
Choi, I., Chung, S., Han, K., and Pinsonneault, A. (2021) "CEO Risk-Taking Incentives and IT Innovation: The Moderating Role of CEO's IT-related Human Capital," MIS Quarterly, 45(4): 2175-2192.
Chung, S., Animesh, A., Han, K., and Pinsonneault, A. (2020) "Financial Returns to Firms' Communication Actions on Firm-Initiated Social Media: Evidence from Facebook Business Pages," Information Systems Research, 31(1): 258-285.
Chung, S., Animesh, A., Han, K., and Pinsonneault, A. (2019) "Software Patents and Firm Value: A Real Options Perspective on the Role of Innovation Orientation and Environmental Uncertainty," Information Systems Research, 30(3): 1073-1097.
Sunghun teaches Management Information Technology (BADM 2301) and Foundations of Artificial Intelligence (ISTM 6214).

Across different institutions, he has delivered state-of-the-art knowledge in his teaching across different settings (MBA, graduate or undergraduate course, small or large class) and various topics (e.g., Enterprise Platforms, System Analysis and Design, Advanced Business Analytics, IS Strategy, Database Management).