Salah S. Hassan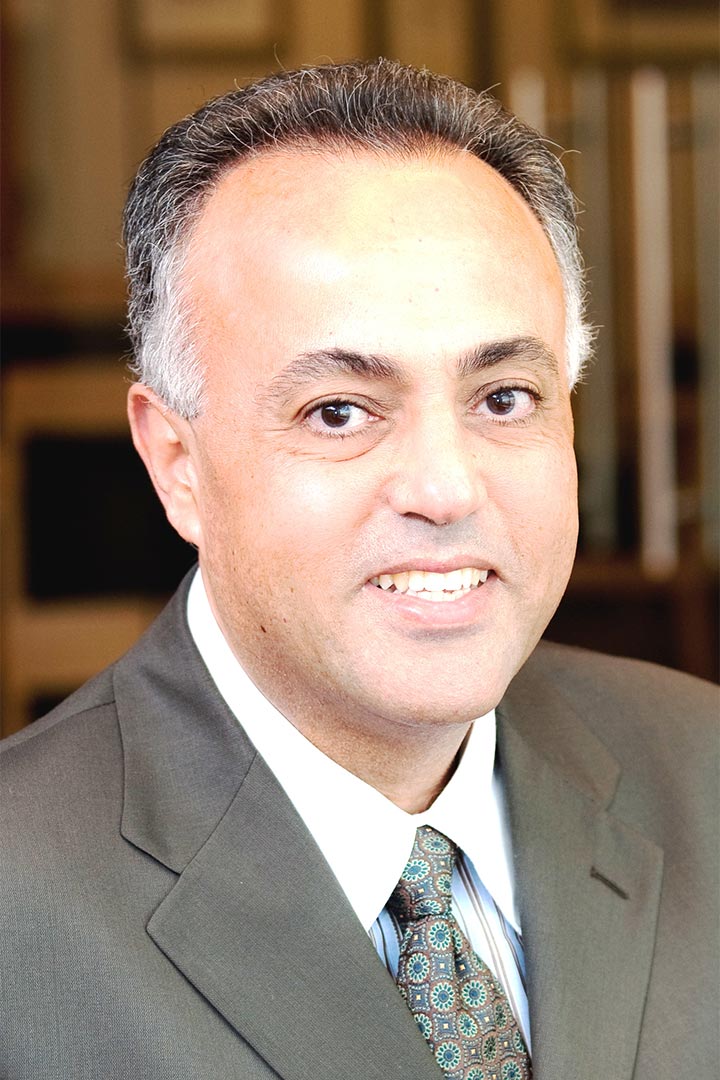 Salah S. Hassan
Professor of Marketing
---
Contact:
Office Phone:
(202) 994-8702
2201 G Street NW, Suite 301-F
Washington DC 20052
Salah S. Hassan (Ph.D., the Ohio State University) is a professor of global marketing and brand management at the GW School of Business (GWSB) and served as department chair for six years (2005–2011). Dr. Hassan spearheaded the development of the Graduate Certificate in Marketing & Brand Management program at GWSB. In the past, Professor Hassan served as the non-resident Fulbright Scholar and founding co-director of an international Executive MBA program funded by the Fulbright Commission with supplemental funding from Friends of the Fulbright Commission and the General Motors Foundation (2002–2007). In 2005, he received an outstanding teaching award from the Academy of Marketing Science. Professor Hassan is an internationally recognized scholar and corporate consultant in global marketing, brand strategy, country of origin effect, destination branding, innovation diffusion, and sustainability marketing.
With a track record of nearly 100 published articles in academic journals, conference proceedings, book chapters, monographs, and periodicals. His research appeared in refereed journals such as Journal of Business Research, Journal of Travel Research, Journal of Consumer Marketing, Journal of Product and Brand Management, Journal of Macromarketing, International Journal of Consumer Studies, Journal of Euromarketing, Online Information Review, and International Journal of Bank Marketing. Dr. Hassan was granted the "Literati Network Award for Excellence" by the Journal of Consumer Marketing twice in 2004 and 2013 for two articles on global market segmentation and brand positioning strategies. His published books include Globalization of Consumer Markets, Global Marketing Perspectives & Cases, and an international regional edition of the widely acclaimed Marketing Management by Philip Kotler and Kevin Keller (Pearson Publishing). Dr. Hassan's opinion has been cited by more than 50 media outlets such as Voice of America, Reuters, Chicago Tribune, Advertising Age, AdWEEK, Campaign, Washingtonian Magazine, Washington Business Journal, Business Monthly, Gulf Marketing Review, and FutureBrand's Country Branding and the Made-In Report.
Professor Hassan has served as the keynote/guest speaker for leading conferences and universities like the World Youth Forum, the PR Narrative Summit, the Branding Thought Leaders Conference, Harvard Business School's Open Innovations Workshop, Kellogg School of Management's Global Initiative, the International EMBA program at Georgetown University's McDonough School of Business, State University of Management (Moscow), Bahrain University, University of Puerto Rico, La-Universidad de Los Andes (Colombia), La-Universidad San Ignacio De Loyola (Peru), Griffith University (Australia), Victoria University (Australia), and the American University in Cairo (Egypt). Also, Dr. Hassan consulted for leading organizations such as Destination Canada, Raytheon International, the World Bank, Smithsonian Institution, the U.S. State Department, Institute for Cultural Diplomacy (Germany), Porter/Novelli, the Fulbright Commission, Science & Technology Cooperation (USAID), International Food Institute in Australia, UAE National Council of Tourism & Antiquities, and the Dubai School of Government (in cooperation with the Kennedy School of Government, Harvard University).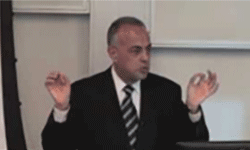 Watch | Client Based Learning & Research Initiative
Directed by Dr. Salah S. Hassan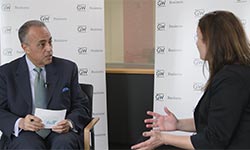 Watch | Brand Talk: Executive Conversations
Directed by Dr. Salah S. Hassan
Books
Globalization of Consumer Markets and Global Marketing Perspectives & Cases.
Co-author, international regional edition of the widely acclaimed Marketing Management, by Philip Kotler & Kevin Keller, Pearson Education.
Journal Articles
Hussein, Rania and Salah S. Hassan, "Antecedents of Global Brand Purchase Likelihood: Exploring the Mediating Effect of Quality, Prestige and Familiarity," Journal of International Consumer Marketing, Volume 30, Issue 5, 2018, Pages 288-303.
Mahrous, Abeer and Salah S. Hassan, "Achieving Superior Customer Experience: An Investigation of Multi-Channel Choices in the Travel and Tourism Industry of an Emerging Market," Journal of Travel Research, Volume 56, Issue 8, November 2017, Pages 1049–1064.
Nikolova, Milena and Salah S. Hassan "Nation Branding Effects on Retrospective Global Evaluation of Past Travel Experiences," Journal of Business Research, Volume 66, Issue 6, 2013, Pages 752-758.
Hassan, Salah S. and Stephen Craft, "Examining World Market Segmentation and Brand Positioning Strategies," Journal of Consumer Marketing, Volume 29, Issue: 5, pp.344 - 356, 2012. Literati Network Award for Excellence 2013
Strategic Brand Management
Global Marketing Strategy
Country of Origin Effect
Marketing of New Products & Innovations
Country Branding
Ph.D., The Ohio State University
MKTG 6255 - Strategic Brand Management
An elective in the MBA and a required core course in the Graduate Certificate in Marketing and Brand Management.


The exciting area of strategic brand management is considered by top executives as a high-demand specialty area to face the challenge of building strong brand equity and sustaining performance in today's turbulent markets. The course examines best practices and leading-edge strategies and tactics for creating strong, successful, and sustainable brands in a highly competitive and global marketplace. It integrates current theory, concepts, research findings, strategic frameworks and the management processes that assist in making sound brand management decisions. It studies the methods for measuring brand equity and brand performance. This course is designed for students from different disciplines who are interested in an in-depth treatment of how to strategically manage brands to help their organizations in creating customer value, building loyalty and name recognition. As learning outcomes, this course engages students in an experiential/client-based learning experience through playing the role of being members of brand management teams to develop brand audits, assess sources of brand equity, create brand positions, formulate brand portfolio strategies, and make strategic management decisions for real-world organizations to leverage brand leadership.