Robert Valero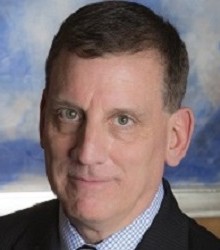 Robert Valero
Executive Director
---
Contact:
Rob Valero is Executive Director of the Center for Real Estate and Urban Analysis (CREUA) at the George Washington University School of Business (GWSB). His responsibilities include developing GWSB's real estate curriculum for undergraduate and MBA students, promoting the university's real estate offerings to prospective students, providing career guidance to students and engaging with alumni. Mr. Valero coordinates the CREUA's conferences and develops networking and outside-the-classroom educational events for students and alumni. He serves as an advisor to the Real Estate Investment and Development Organizations (REIDO), the student real estate clubs. He also is responsible for increasing awareness of GW real estate locally, nationally and internationally.
Prior to joining the CREUA, Mr. Valero was vice president of investor relations at the National Association of Real Estate Investment Trusts (NAREIT). At NAREIT, he was the Association's liaison with individual and international investors, the Wall Street analyst community, and member company investor relations professionals. He was responsible for the development and management of its award-winning Website, www.reit.com.
Mr. Valero has more than 30 years of public affairs and communications experience in both the public and private sectors. He began his career as a speechwriter for former U.S. Secretary of Transportation Elizabeth Dole before joining the worldwide public relations firm Burson-Marsteller. He also served as a speechwriter and communications executive at the American Automobile Manufacturers, headed by former U.S. Transportation Secretary Andrew Card, Jr.
Mr. Valero earned a B.A. in public affairs from The George Washington University.