Meredith Geisler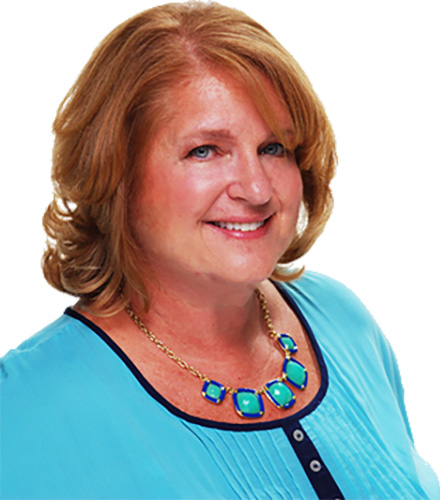 Meredith Geisler
Visiting Assistant Professor of Sport Management
---
Contact:
2201 G Street NW
Washington, DC 20052
With over 30 years of experience in sports public relations, Meredith Geisler joined the George Washington University in 2022 as a visiting assistant professor of sport management at the School of Business. Prior to her appointment at GW, Meredith was senior vice president of communications for Tandem Sports + Entertainment, a full-service sports and entertainment agency with expertise in athlete management, talent representation, marketing, communications and publicity services. Tandem represents some of the biggest stars in professional sports and broadcasting, including elite NBA and WNBA athletes, broadcasters, coaches, industry executives and sports organizations including Ja Morant, Grant Hill, Tim Duncan, Ray Allen, Jeremy Lin, and Tamika Catchings. Meredith also represented authors Grant Hill ("GAME"), Ray Allen ("From the Outside"), Andrea Chamblee (The Capital of Basketball"), Jon Pessah ("THE GAME: Inside the Secret World of Major League Baseball's Power Brokers"), Capitol Police Officer Harry Dunn (Standing My Ground), and Lori Leachman ("The King of Halloween and Miss Firecracker Queen").
Prior to helping launch Tandem in 2013, Meredith founded sports PR company Meredith Communications in 2001. Before that, Meredith held senior roles at Advantage International (now Octagon), Fila USA, Total Sports and eoSports.
In addition to the athletes, authors and organizations above, Meredith has also been responsible for public relations campaigns for such notable athletes as Baseball Hall of Famers Derek Jeter and Cal Ripken; NBA player Shane Battier; pro golfer Annika Sorenstam, and NASCAR driver Paulie Harraka; sports authors Christine Brennan, Mike Freeman, Kathy Orton and Bob Mitchell; and corporate clients Naturade, PGC Basketball, On the Line, University of Dreams, Geier Financial Management, and Wolf Creek Golf Course.
Meredith graduated from Washington University in St. Louis and received her Master's Degree in Sports Management from the University of Massachusetts. Meredith was also an adjunct professor in sports media  and communications at Georgetown University and American University. Additionally, Meredith is on the Selection Committee for the Washington, D.C. Sports Hall of Fame and the Advisory Council of Washington University's Sports and Entertainment Business Advisory Council (SEBAC), and she serves on the board of directors of Be Still Media. She is also board emeritus of Paul Rabil Foundation and Leveling the Playing Field.