Mark Klock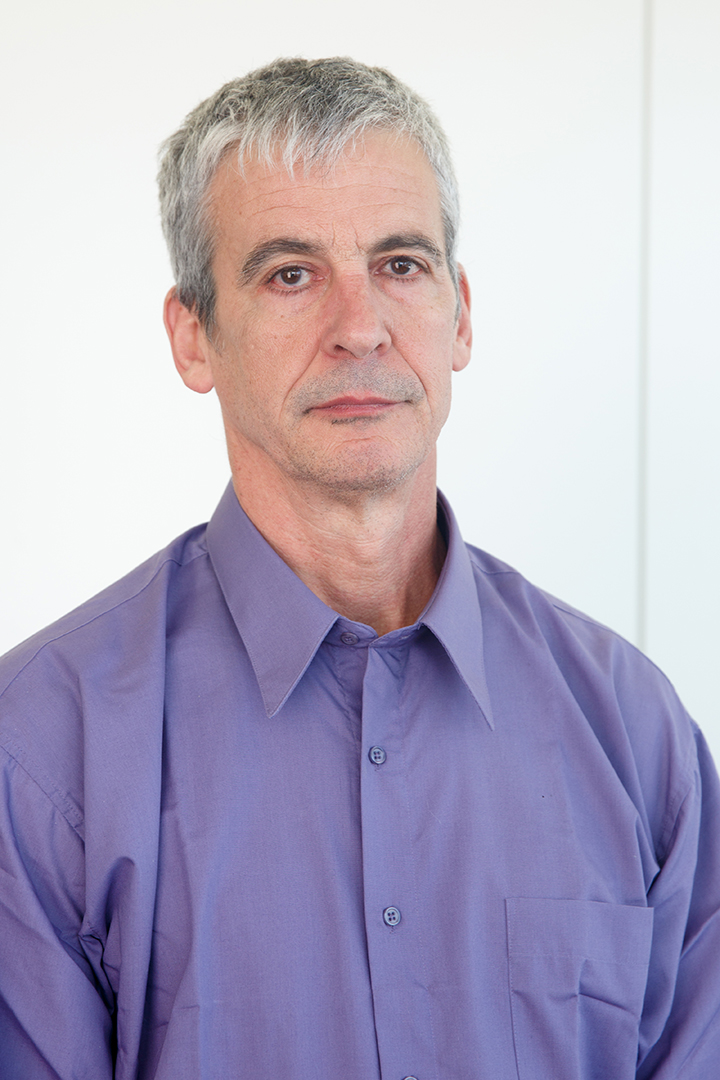 Mark Klock
Professor of Finance
---
Contact:
Office Phone:
(202) 994-8342
2201 G Street NW, Suite 501
Washington, DC 20052
Professor Klock has taught at the George Washington University since 1987. He has also taught at Penn State School of Law, Boston College, and University of Baltimore. He has taught a variety of undergraduate and graduate classes at GW including financial management, working capital management, investments, financial markets and institutions, financial econometrics, and microeconomics.  His research interests include corporate governance, financial market regulation, and law and economics.  Professor Klock has authored or co-authored more than 40 journal articles which include publications in American Economic Review, Journal of Financial and Quantitative Analysis, Journal of Corporation Law, and Wisconsin Law Review. Professor Klock served as a department chair for seven years and an associate dean for two years.  He currently serves on the executive board of the Center for Law, Economics, and Finance at the GW Law School.
Peter Vail Award for teaching and service to the doctoral program, 2011
Nasdaq Faculty Award in Finance, 2001
Faculty inductee into Beta Gamma Sigma, 1997
Bernstein Prize, 1988
American Jurisprudence Prize Award, 1987
American Jurisprudence Prize Award, 1986
Eagle Scout, 1973
Corporate Finance
Investments
Financial Institutions
Microeconomics
Financial Regulation
Law and Economics
Ph.D., Boston College, 1983
J.D., University of Maryland, 1988
B.A., The Pennsylvania State University, 1978 
Professor Klock's scholarship has increasingly focused on law and policy matters, especially as they relate to financial markets and economics. He has conducted analysis of reactions to changes in certifying accountants, poison-pill adoptions, corporate governance changes, securities class action lawsuits, and market maker concentration. He has also written on numerous Supreme Court cases.
"Cooperation and Division: An Empirical Analysis of Voting Similarities and Differences during the Stable Rehnquist Court Era—1994 to 2005," Cornell Journal of Law and Public Policy, Vol. 22 (Spring 2013), pp. 537-588
"The Virtue of Home Ownership and the Vice of Poorly Secured Lending: The Great Financial Crisis of 2008 as an Unintended Consequence of Warm-Hearted and Bone-Headed Ideas," Arizona State Law Journal, Vol. 45 (Spring 2013), pp. 135-182
"On the Acquisition of Equity Carve-outs" (with Chintal Desai and Sattar Mansi), Journal of Banking and Finance, Vol. 35 (2011), pp. 3432-3449
"Lessons Learned from Bernard Madoff: Why We Should Partially Privatize the Barney Fife's at the SEC," Arizona State Law Journal, Vol. 42 (Fall 2010), pp. 783-835
"Contrasting the Art of Economic Science with Pseudo-Economic Nonsense: The Distinction between Reasonable Assumptions and Ridiculous Assumptions," Pepperdine Law Review, Vol. 37 (March 2010), pp. 153-204
"Two Possible Answers to the Enron Experience: Will It Be Regulation of Fortune Tellers or Rebirth of Secondary Liability?" Journal of Corporation Law, Vol. 28 (Fall 2002), pp. 69-109
"Does Corporate Governance Matter to Bond Holders?" (with Sattar Mansi and William Maxwell),  Journal of Financial and Quantitative Analysis, Vol. 40 (December 2005), pp. 693-719
"The Impact of Intangible Capital on Tobin's q in the Semiconductor Industry," (with Pamela Megna), American Economic Review, Vol. 83 (May 1993), pp. 265-269
Securities Regulation and the Financial Crisis
Investment Analysis and Portfolio Management
Money and Capital Markets
Financial Management
George Washington University School of Business (1987-present), Washington, D.C. 20052: Professor of  Finance (1996), Associate Professor (1990), Assistant Professor (1987)
Dickinson School of Law, the Pennsylvania State University, University Park, Penn. 16802, Visiting Professor of Business and Law (spring 2008)
University of Baltimore, 1420 N. Charles St., Baltimore, Md. 21201, Assistant Professor of Finance (1984-1987)
Boston College, Chestnut Hill, Mass. 02167, Instructor, Department of Economics (1980-1983).
CAPITAL AIKIKAI, INC., Silver Spring, Md. 20910, Director (2008-present)
Professional Association of Diving Instructors, Rancho Santa Margarita, Calif. 92688, Divemaster (2002-present)
Tompkins Karate Association, Gaithersburg, Md., Instructor (2002-present)
National Association of Securities Dealers, Washington, D.C. 20006, Arbitrator (1998-2004)