Marie Louise Balo-Lou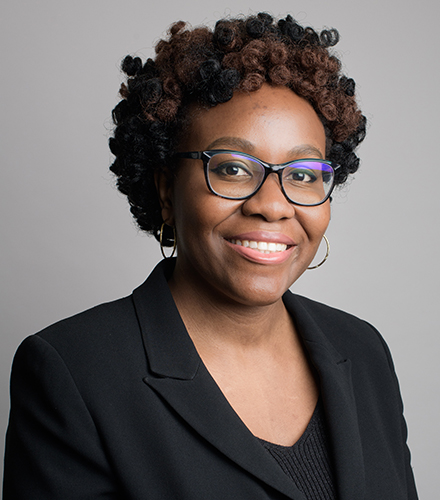 Marie Louise Balo-Lou
Manager, Global & Experiential Education Programs
---
Contact:
Office Phone:
(202) 994-0714
2201 G Street NW
Washington, D.C. 20052
Marie Louise Balo-Lou serves as the manager for Global and Experiential Education programs at the George Washington University School of Business (GWSB), leading Short-Term Study Away Programs (STAPs), graduate Long-Term Study Abroad (LTSA), as well as GWSB's international institutional partner network. She also works with GWSB faculty to conceive project-based learning programs and supports the undergraduate accountancy project-based capstone course in collaboration with the Department of Accountancy.
Before assuming this role, Marie was a program coordinator for G&EE. As program coordinator, she provided administrative and logistical support for effective delivery of international initiatives including Consulting Abroad Programs (CAPs), STAPs, inbound exchange programs, and facilitated international students' visa processing and programming.
Marie has a broad range of experience in educational development. As a consultant for the World Bank Group, she supported an early-grade reading initiative through the development and execution of a book development workshop for local publishers in Niger and provided coordination for a multinational team across Niger, France, the United Kingdom and Washington, D.C. As an intern at World Learning, she supported the International Visitor Leadership Program (IVLP) professional international exchange program including development, implementation and evaluation.
Marie was a GW UNESCO Fellow in Dakar, Senegal, serving as an Education Policy and Strategic Planning intern where she supported the SDG-4 and Education 2030 initiatives throughout the Sahel region.
Marie holds an M.A. in International Education with a focus on development from the George Washington University and a B.S. in Cultural Anthropology with a concentration on Africana studies from Bard College, NY.