Jennifer Merluzzi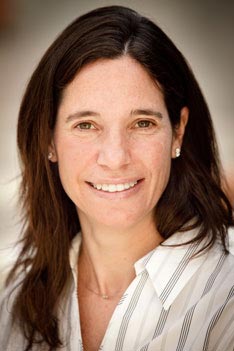 Jennifer Merluzzi
Associate Professor of Strategic Management & Public Policy
---
Contact:
2201 G St. NW
Washington DC 20052
Professor Jennifer Merluzzi specializes in research on the early careers of professional managers and labor market inequality. She conducts studies on the role of individual identity in influencing and affecting labor market outcomes, such as promotions, job offers or compensation. Her research appears in Administrative Science Quarterly, Academy of Management Discoveries, and Social Science Research, with recent coverage in FastCompany and Harvard Business Review. Professor Merluzzi's current projects include investigating referral-based hiring and promotion outcomes of minorities, examining promotion outcomes across gender and marital status, and, using social network analysis to understand gendered work conflict in organizations. 
Professor Merluzzi also brings rich real-world experience to her work at the George Washington University. Prior to academia, her professional background included roles in general management, where she ran a regional call-center and managed supply chain operations at McMaster-Carr Industrial Supply Company, as well as worked in management consulting both at Keane Consulting Group and as an independent consultant. 
She graduated with honors from Tulane University's Newcomb College with a BA in English and Sociology, has an MBA from the Olin School of Business at Washington University and, received her Ph.D. from the Booth School of Business at the University of Chicago in economic sociology.
PhD, Organizations & Markets, University of Chicago Booth School of Business 2010
MBA, Washington University of St. Louis Olin School of Business 1997
BA, English & Sociology, Tulane University 1993
Merluzzi, J., Phillips, D.J. 2022. "Early career leadership advancement: Evidence of incongruity penalties towards young, single professional women."
Merluzzi, J., Burt, R.S. 2020. "One Path Does Not Fit All: A Career Path Approach to the Study of Professional Women Entrepreneurs." Entrepreneurship Theory & Practice: 1-28.
Merluzzi, J.  2017. "Gender and difficult relationships at work: A network study of interpersonal work conflict at two firms." Organization Science.
Merluzzi, J. and Sterling, A. 2017. "Lasting Effects? Hiring through Referrals and the Post-Entry Career Outcomes of Women and Minorities." Industrial Labor Relations Review, 70(1): 105-31.
Burt, R.S. and Merluzzi, J., 2016. "Network oscillation." Academy of Management Discoveries, 2(4): 368-91.
Merluzzi, J. & Phillips, D.J. 2016. "The specialist discount:  Negative returns for MBAs with focused profiles in investment banking." Administrative Science Quarterly, 61(1): 87-124.
Merluzzi, J. & Dobrev, S.D. 2015. "Unequal on top:  Gender profiling and the income gap among high earner male and female professionals." Social Science Research, 53: 45-58.
Labor Markets
Inequality
Professional Careers
Social Capital
Social Networks
MBAD 6287 Strategy Fundamentals
MBAD 6286 Strategy Formulation & Implementation
MBAD 6288 Strategic Management