Janne Kettunen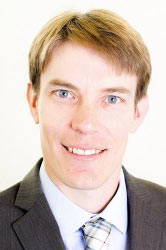 Janne Kettunen
Associate Professor of Decision Sciences
---
Contact:
Office Phone:
(202) 994-3029
2201 G Street NW, Suite 409
Washington, DC 20052
Janne Kettunen is a tenured associate professor of decision sciences at the George Washington University School of Business. He has taught courses on Risk Analysis for Decision Makers, Introduction to Project and Program Management, Foundations of Operations Management, Decision Models, and Optimization Methods and Applications. Since 2001, he has taught in undergraduate, graduate, executive and Ph.D. programs in various universities including London Business School. He has served on the advisory committee for Canada's Deputy Minister of Environment Paul Boothe on "Government's GHG emissions plans, and how to move forward with a regulatory approach for all major emitters." Before his academic career, he worked with companies and institutes including Nokia (Japan), the Board for Actuarial Standards (UK), Compagnie Financiere Tradition (Asia Pacific), and the Institute of Strategy and International Business (Finland).
Professor Kettunen's research interests deal with decision-making under uncertainty and risk. His research focuses predominantly on production and operations management problems that can be grouped under two distinct areas, namely 1) new product development, R&D and project management, and 2) industry studies and public policy. His research has been funded by several research grants and he has been a finalist for the Dennis J. O'Brien USAEE Best Paper Award. He has published in premier scholarly journals including Operations Research, Manufacturing & Service Operations Management, and Production and Operations Management. His work has been showcased in the INFORMS Editor's Cut, which is the preeminent collection of industry-focused innovations and applications in advanced analytics and operations research. He has also served as a judge in several INFORMS competitions for best papers and is on the editorial board of the Decision Analysis journal. Currently, he is an elected board member at the INFORMS Technology, Innovation Management and Entrepreneurship Section and vice president of meetings at the POMS College of Product Innovation and Technology Management.
Outstanding Master of Science in Project Management Faculty Award 2018
INFORMS Editor's Cut Article: Lejeune M., J. Kettunen. 2017. Managing Reliability and Stability Risks in Forest Harvesting. Manufacturing & Service Operations Management.
Research Grant, Institute for Sustainable Energy, Environment and Economy (ISEEE, 2012)
Research Grant, Carbon Management Canada (CMC, 2011)
Research Grant, ISEEE-Natural Resources Canada-CMC (2010)
Research Grant, ISEEE-Natural Resources Canada (2010)
Dean's Research Grant, Haskayne School of Business (2009)
Research Fellow, London Business School (2008)
Best PaperFinalist, Dennis J. O'Brien USAEE(2008)
Research & Materials Development Grant, London Business School (2007)
Research Grant, Research Foundation of Helsinki University of Technology (2006)
Research Grant, Jenny and Antti Wihuri Foundation (2005)
Decision Making Under Uncertainty and Risk
Production and Operations Management
New Product Development, R&D, and Project Management
Industry Studies and Public Policy
D.Sc. in Systems and Operations Research, Helsinki University of Technology (now known as Aalto University), 2009
M.B.A. in Finance, Hawaii Pacific University, 2003
M.S. in Electrical Engineering, Helsinki University of Technology (now known as Aalto University), 2001
Academic Positions
The George Washington University School of Business
Associate Professor, Decision Sciences (2019-present)
Assistant Professor, Decision Sciences (2013-2019)
University of Calgary
Joint appointment as:
(1) Assistant Professor, Haskayne School of Business, Operations Management (2009-2013)
(2) Faculty, Institute for Sustainable Energy, Environment and Economy, Energy and Environmental Systems (2009-2013)
London Business School
Research Fellow/Researcher, Management Science and Operations (2006-2009)
Helsinki University of Technology (now known as Aalto University)
Researcher, Systems Analysis Laboratory (2005-2006)
Hawaii Pacific University
Research Associate, Finance (2003)
Helsinki University of Technology (now known as Aalto University)
Research Assistant, Institute of Strategy and International Business (2001)
Affiliations
Production and Operations Management Society
College of Product Innovation and Technology Management
The Institute for Operations Research and the Management Sciences (INFORMS)
INFORMS Technology, Innovation Management and Entrepreneurship Section
Decision Analysis Society
Non-academic Positions
The Board for Actuarial Standards, London, UK
Independent Consultant (2007)
Compagnie Financiere Tradition, Asia Pacific
Business Development Analyst (2003-2005)
Nokia, Yokosuka, Japan
Business Development Analyst (1999-2000)
Nokia, Espoo, Finland
Research Associate (1998)