Jackie Ferree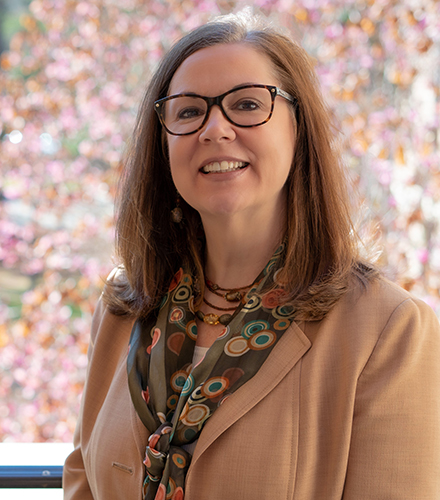 Jackie Ferree
Professorial Lecturer in Management
---
Contact:
Office Phone:
(202) 579-2630
2201 G Street NW
Washington, D.C. 20052
Jacquelyn ("Jackie") Ferree is an adjunct professor of management at the George Washington University School of Business (GWSB). She shares her 30 years of global multi-industry experience utilizing business intelligence and data analytics to support decision-making in conjunction with robotic process automation to drive efficiency and alignment of resources with stated business objectives using practical application teaching techniques.
At the GW School of Business, she has taught courses in Leadership and Executive Development as well as HR Analytics — a course that she developed and was launched in January 2019. The course is a hands-on application approach to HR analytics in the online MBA and HR Management program. The course leverages her leadership experiences in administrative, human resource and operational units together with finance and analytical competencies to provide students hands-on experience to learn how HR analytics can drive innovation, inclusiveness and strategically align resources with business strategy to create efficient workplaces guided by the Society of Human Resource Management's (SHRM) Competency Model.
Before teaching at the GW School of Business, she served as the finance director as well as the associate dean of finance and administration at the University of William and Mary. Prior to coming into higher education, she worked for the world's largest non-profit government contracting research firm, Battelle Memorial Institute, partnering with the Department of Energy to support five U.S.-based National Laboratories and launching two international laboratories in India and Saudi Arabia. Her years in the for-profit world serving as a senior leader in finance and administration for Sterling Software (now a part of IBM) took her around the globe integrating remote locations in Europe and Asia Pacific regions with the U.S. headquarters. Throughout her career, she has leveraged her competencies in leading change, driving results and building coalitions by increasing communication and visibility working with all levels of the enterprise to create efficiency and align resources with stated business objectives. Jackie obtained her undergraduate degree in business with minors in International Business and Accounting along with her MBA in Applied Leadership from Franklin University.