Anna Helm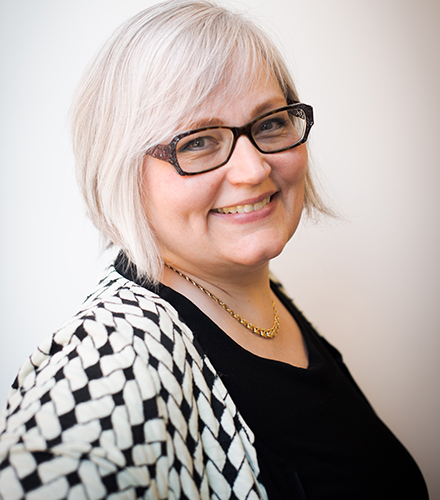 Anna Helm
Director, Center for International Business Education & Research (GW-CIBER); Teaching Associate Professor of International Business
---
Contact:
Office Phone:
(202) 994-8150
2201 G Street NW, Suite 403
Washington, DC 20052
Anna Helm is a teaching associate professor of international business at the George Washington University School of Business (GWSB) as well as the faculty director of GW's Center for International Business Education & Research (GW-CIBER). She teaches courses on international marketing management, green business, the cultural environment of international business, and foreign market analysis.
Dr. Helm has developed and taught several online courses and regularly offers courses with real-client projects. Since 2010, she has taught international consulting courses in Sweden and other countries with projects in both the cleantech and healthcare industries, with a particular focus on high-tech startups. Her devotion to teaching, student-centered learning, and interdisciplinary collaboration has resulted in numerous teaching awards, including the 2019 inaugural GW School of Business Dean's Award for Teaching Excellence, and most recently GW's university-wide Morton A. Bender Teaching Award in 2020.
Originally from Sweden, Dr. Helm holds a MSc in International Business and Economics with German from Lunds Universitet, Sweden, as well as an MA in Germanic Studies from the University of Maryland. She received her Ph.D. from Georgetown University in 2002. Prior to joining the GW School of Business, she was the director of the Business, Culture and Languages Program at the University of Maryland, College Park. Professor Helm is pursuing research on cross-cultural differences in consumer perceptions of green products, sustainability innovation, and CleanTech marketing strategy.
Prior to taking on the role of faculty director of GW-CIBER, Dr. Helm was co-coordinator of GW-CIBER's Business Languages Program. In this role, she led workshops across the U.S., presented at national conferences, created teaching materials and business cases, and published articles in peer-reviewed journals. As the GW-CIBER faculty director, she continues to be deeply involved in the Business Languages programming at GW.
International Marketing
Consumer Perceptions of Green Products
Sustainability and Marketing Strategy
Business Case Methodology
Ph.B., University of Florida, 2009
Ph.D., Georgetown, 2002
M.A., University of Maryland, 1994
M.S., University of Lund, 1992
M.S., Wilhelms-Universität Münster, 1990
Global Perspectives
International Management
International Marketing
Consulting Abroad Practicum - Sweden
Introduction to International Business
International Marketing Management
The Cultural Environment of International Business
Business Language Projects:
GW-CIBER (Department of Education) 2009-2010 "An Examination of Business Case Methodology: Pedagogical Synergies from Two Disciplines" (with Margaret Gonglewski).
Business Language Research & Teaching (BLRT) CIBER (Department of Education) Consortium: 2008 Grant for Research on Business Language Pedagogy: "Business Cases in the Foreign Language Classroom: Best Practices Across Disciplines" (with Margaret Gonglewski)
Other Business Language Experience:
GW-CIBER Workshops (presenter): Developing International Business Negotiation Skills Using Roleplays and Simulations in the Business Language Classroom, Using Business Cases in the Business Language Classroom, and Creating Mini-Cases for the Business Language Classroom;
Synergies from Two Disciplines: Best Practices Teaching with Business Cases (presenter), KU CIBER Business Language Conference 2009;
International Business Negotiations CIBER Faculty Development seminar (participant), GW-CIBER;
International Marketing CIBER Faculty Development seminar (participant), University of South Carolina CIBER.