Richard Donnelly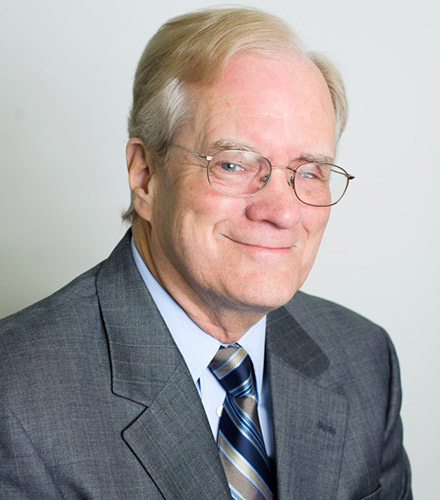 Richard Donnelly
Program Director, MBA in Security Technology Transition; Associate Professor of Information Systems and Technology Management
---
Contact:
Office Phone:
(202) 994-7155
2201 G Street NW, Suite 515-B
Washington, DC 20052
Professor Richard Donnelly is the director of the MBA in Security Technology Transition program and an associate professor of information systems and technology management at the George Washington University School of Business. He was previously the founding chair of the Department of Information Systems & Technology Management. He was co-director of the GW Institute for Knowledge and Innovation and was also co-founder and co-director of GW's Master's Program in Molecular Biotechnology. Earlier, he was founding director and for ten years led the GW Executive Master of Business Administration program.
His interests are technology innovation and technology entrepreneurship, and he teaches in MBA and other business, engineering and policy programs. His publications span management and technical topics. Dr. Donnelly has represented the University as a Member of the Board of the Washington D.C. Technology Council, an organization representing Washington-area technology corporations, service providers and non-profits. He has advised the U.S. Department of Commerce, U.S. Department of Energy, National Science Foundation and The World Bank and has taught management for several federal technology centers. Prior to joining the faculty at The George Washington University, Dr. Donnelly was for 10 years a corporate technical executive, directing new product development in worldwide business areas. He also was co-founder and Member of the Board of a University of California R&D collaborative.
He began his teaching career as an engineering professor at the Massachusetts Institute of Technology where he was E.I. duPont associate professor. He received his Bachelor's degree from the University of Michigan, Ann Arbor, and his Ph.D. from M.I.T.
Strategic and R&D Management
Technology Entrepreneurship
Technology Commercialization
Management of Technical Projects
Ph.D., Massachusetts Institute of Technology, 1972
B.S.E., University of Michigan, 1967