Dear GWSB Community,
I hope we all share a sense of energy and engagement that I have felt with the start of the Fall semester. Please allow me to give a sense of the terrific gatherings we have held in person at GWSB since my last letter to our community.
There is so much to share about the programs and plans for the entire year, but my focus today is on what is our biggest strength - our people. We are a diverse, inclusive, and global community, and we continue to thrive as we welcome the excellent incoming class and top talent to the School this year. 
Events with Impact
Our student organizations continue to be very active. The "Back to Business" Undergraduate GWSB Student Organization Fair on September 10 provided an opportunity for our undergraduate students to network and learn about the experiences provided by the Undergraduate Business Association (UBA)-affiliated organizations. Our undergraduate organizations, Business Pride Network and Persist GW, will be hosting a game night on October 19. And, our school chapter of the Black MBA Association competed in a case competition earlier this week.
It was equally energizing to see hundreds of our students participate in the Career Week held by the F. David Fowler Career Center earlier in September. More than 100 industry professionals participated in a week-long employer events representing more than 30 companies. The week culminated with a Career Fair, which was provided in both an in-person and virtual format.
On September 20, we welcomed philanthropist Michael Milken back to campus for an informal discussion and breakfast with the cohort of students in our International Finance Corporation (IFC)-Milken Institute Capital Markets Program. Mike spoke to our students about the benefits provided by internships and other experiences that highlighted global issues and potential solutions around the world.
During this last week of September, we were joined by our Board of Advisors during the Fall meeting. With leadership and support from the Board, the School will continue to advance distinction and distinctiveness through strategic initiatives designed to enhance student and alumni experience, faculty excellence, building state-of-the-art infrastructure, and innovation. And in our recent Dean's Corporate Council meeting, we featured a "LinkedIn: From Chief Executive to Chief Influencer" session with council member Anthony Shop, MBA'11, co-founder and chief strategy officer of Social Driver, a leading digital strategy and creative services firm. Anthony also serves as chairman of the National Digital Council. Some of you may remember that Anthony joined me for a "George Talks Business" conversation earlier this year.
Over the last few weeks we have hosted "George Talks Business" with fantastic in-person participation from students. This series continues to provide special opportunities for us to hear insights from a range of leaders in the business, government, and nonprofit sectors. Our latest guests have included Frederick S. Humphries, Jr., corporate vice president of U.S. Government Affairs at Microsoft Corporation, and Stephanie von Friedeburg, senior vice president of operations at the International Finance Corporation (IFC).
I hope to see you on Monday, October 3 at our next "George Talks Business," as we welcome Durreen Shahnaz, founder and CEO of Impact Investment Exchange (IIX) and IIX Foundation, and James Polan, vice president of development credit for the U.S. International Development Finance Corporation. Dr. Alyssa Ayres, dean of the Elliott School of International Affairs, will be a co-host for this session.
GWSB Recognition
This weekend John Samuel (MBA '14) will receive the rare honor of the Spirit of GW Award. Many of us recently read this feature from GW Today about his journey of turning a diagnosis of retinitis pigmentosa (RP), a rare eye disease that caused him to be legally blind, into a business that helps to eliminate barriers for people with disabilities. The venture that John co-founded in 2020 is called Ablr, and its mission is to deepen accessibility and inclusiveness in both the digital and commercial landscape.
I would also like to recognize recent faculty achievements that inspire our community. Among the many accomplishments over the last month, let me highlight just two of them here:
Miguel Lejeune, Professor of Decision Sciences, was awarded grant funding from the National Science Foundation (NSF) for the project "Collaborative Research: NNA Research: Foundations for Improving Resilience in the Energy Sector against Wildfires on ALaskan Lands (FIREWALL)". This is a $2.82M four-year, multi-institutional and multidisciplinary national effort among George Washington University, the University of Alaska at Anchorage (UAA), University of Alaska Fairbanks (UAF) and Washington State University (WSU). The grant is supported by the NSF program, Navigating the New Arctic (NNA), which is one of NSF's 10 Big Ideas that has supported fundamental convergence research across the social, natural, environmental, engineering and computing and information sciences since 2017.
Joel Gehman, Lindner-Gambal Professor of Business Ethics and professor of Strategic Management and Public Policy, was invited to join the "Academy of Management Journal" Editorial Review Board for a second 3-year term. Professor Gehman was also among those recognized by the journal as a "Best Reviewer."
GW Business programs continue to be nationally-recognized. In the latest U.S. News & World Report rankings our Master of Project Management ranked ninth and GWSB ranked sixth for the best Undergraduate International Business program. Bloomberg Businessweek ranked our full-time MBA program third in the nation for Diversity and in the top 50 programs overall.
This weekend, we are very excited to welcome alumni and parents back to campus for GW Alumni and Families Weekend. There will be reunions for our classes of 1972, 2002, 2012, and 2017. This is always a special time for our community to network and reconnect. All students, faculty, and staff are invited to join and register to participate in events and hope to see you there at the Dean's Breakfast on Saturday, Oct 1 at 9:30 a.m. followed by GWSB's featured lecture with Professor Robert J. Weiner.
Throughout the semester let's continue to keep our momentum high and enjoy our classes, events and the community that we are building together.
I look forward to seeing you soon!
Stay safe and stay well,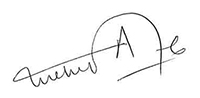 Anuj Mehrotra, Ph.D.
Dean