Dear GWSB Community,
What a delight it was to celebrate the achievements of our graduates at the commencement festivities together with our faculty, staff, parents, families and alumni! Congratulations again to our students who graduated, and special thanks to our keynote speakers Christine Brown-Quinn (MBA '92), W. Russell "Russ" Ramsey (BBA '81, Honorary Doctor of Public Service '14), and Elana Meyers Taylor (MTA '11) as well as student speakers Shadane Ferraro (MTA '22), Mariam Zara (BBA '22), and Vishva Bhatt (EISA BA '22) for the commencement speeches filled with inspiration, encouragement and wisdom from their own life lessons. 
With commencement behind us, our focus returns to celebrating diverse voices and our continued work to ensure that every individual has an equitable experience. Next week, our Dean's Diversity Council will hold a retreat and take a deep dive into GWSB's progress and set priorities for the next year. Through their work they keep us focused on the importance of intersectionality, understanding and honoring that as individuals we are multifaceted. We will continue to examine our policies and practices as well as providing training in an effort to ensure that everyone in GWSB feels a genuine sense of belonging. 
As an important reminder that we aim to always be an inclusive community, I am delighted to announce that on the first floor of Duques Hall we are beginning the construction of an all gender restroom. The project is expected to be completed over the summer.
Announcements
New Technology Partnership: GWSB will partner with Globant and the BeKind Tech Fund to mitigate the negative impacts resulting from technology abuse and misuse through funding, amplifying the smartest research and promoting education.The partnership will focus on entrepreneurship and experiential learning initiatives, faculty research and outreach to promote ethical tech solutions – all areas that resonate with our own mission and enhance student and faculty experiences. Partnering with an organization that shares this passion will amplify our efforts to make an impact. We expect it will increase innovative career opportunities for our students in this important growth sector.
Juneteenth will be commemorated on Monday, June 20 as a university holiday. We will share with you events as the university and student associations announce them. Juneteenth commemorates the day in 1865 when Union General Gordon Granger arrived in Galveston, TX to announce the passage of the Emancipation Proclamation two years after signage.
Pride Month will be celebrated across June with events and GW Today stories highlighting individuals and organizations advancing inclusivity for our LGBTQIA+ community. Read more about the university's resources and our GW student organizations - including the Business Pride Network. 
Weekly on Wednesdays - George Talks Business (GTB) Highlights:  Throughout the summer we're pleased to share short clips from GTB from the last semester. We're kicking off the series  with Anthony Shop (MBA '11), co-founder of Social Driver and chairman of the National Digital Roundtable. In today's #GTBhighlight, Shop discusses the importance of inclusive management in this highlight video. 
Women in Business Education (WiBE): This week GWSB will host the Women in Business Education (WiBE) Conference, the first in-person conference focused on empowering women in leadership at business schools. We're proud that so many of our GWSB colleagues will share their expertise throughout the event: Margaret Ormiston, Associate Professor of Management, will offer a workshop on confronting gender bias over the course of a woman's career. Kathy Korman Frey, Director of the Center for Entrepreneurial Excellence (CFEE) and Visiting Scholar, will also lead a roundtable discussion about mentoring the next generation of female business leaders. As part of the conference, Liesl Riddle, Vice Dean for Strategy will moderate an episode of George Talks Business titled "Women on the Board: Getting a Seat at the Table – And Increasing Impact Once There." This episode will feature Candy Duncan, GWSB Adjunct Faculty and Susan Kulp, Professor of Accountancy and Faculty Director of GWSB's Boardroom Ready program.
Though we are a few weeks away still from the official start of summer, the warmer weather and the start of summer classes has us all feeling that the season has changed. I hope you all have the chance between classes, internships, work and research schedules to take time and enjoy the summer months. It is a wonderful time to relax and refresh.
Stay safe and stay well,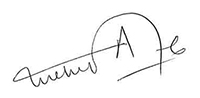 Anuj Mehrotra, Ph.D.
Dean