Dear GWSB Community,
Wow... what a feeling of renewal with the start of the new academic year! We spent the summer months planning, preparing, and anticipating the academic year but the buzz on our campus on the first day of classes is beyond expectations and absolutely electrifying! Welcome back to our returning community members and a special welcome to our new students, faculty, staff and parents!
There is so much to share about the programs and plans for the entire year, but my focus today is on what is our biggest strength: our people. We are a diverse, inclusive and global community, and we continue to thrive as we welcome the excellent incoming class and top talent to the school this year.
Our GWSB undergraduate class of 2026 is once again a strong and diverse class (growing by 23% in enrollment compared to the class of 2025) hailing from all around the U.S. and the world with international students representing 13% of the class and achieving parity for women who form just over 50% of the class. We are particularly proud that the number of our first-generation students has quadrupled among the incoming first-year business students. Our incoming graduate students across our various programs are similarly diverse and hail from all over the world. Once again, our Global MBA class continues to be among a handful of programs in the world composed of majority women, for the third year in a row!
We are very excited to welcome extraordinary new full-time faculty members to our talented world-class faculty across several areas of expertise:
Faith Bradley, Teaching Assistant Professor of Information Systems and Technology Management
Donald Buzinkai, Teaching Assistant Professor of Accountancy 
Sunghun Chung, Assistant Professor of Information Systems and Technology Management 
Chukwuma Dim, Assistant Professor of Finance
Denise Falchetti, Assistant Professor of Management
Meredith Geisler, Visiting Assistant Professor of Management
Everlyne Misati, Assistant Professor of Strategic Management and Public Policy
Rodimiro Rodrigo Flores, Assistant Professor of International Business
Jungho Suh, Teaching Assistant Professor of Management
Anju Wadhwa, Visiting Assistant Professor of Information Systems and Technology Management
Please also join me in congratulating our faculty and staff colleagues who have earned their much deserved promotions:
Wenjing Duan, Professor of Information Systems and Technology Management
David Halliday, Teaching Associate Professor of Strategic Management and Public Policy
Yixin Lu, Associate Professor of Information Systems and Technology Management
Irina Orlova, Assistant Dean for Strategic Initiatives and Special Projects
Oded Rozenbaum, Associate Professor of Accountancy
And, please join me in thanking our community that helped exceed our fundraising goals by more than 50% last fiscal year. Our collective commitment to the success of GWSB remains strong and more promising than ever. I will be sharing many exciting initiatives and programs in the coming months as our dedicated GWSB Advisory council members continue to help sharpen our strategic initiatives and we reach out to build on our distinction and distinctiveness.
As we kick off the fall semester, I fully expect the warmth with which my family and I were welcomed to GWSB four years ago that created an immediate sense of belonging to be felt by all new members of our community. In fact, I invite our returning and new members at GWSB to get involved and join me for the exciting experiences within the school and across the GW community.
To highlight just a few of our excellent upcoming programs:
George Talks Business: Our fall 2022 season is planned for live and in-person conversations with industry leaders. We are kicking off the season on Wednesday, September 7 with Stephanie Von Friedeburg, Vice President of Operations for the International Finance Corporation (IFC) in the Tin Tabernacle Club in the Charles E. Smith Center at 5:30 p.m. Please register now to participate in person or watch the live-streamed episode on our GWSB YouTube channel. 
Signature Student Engagement Events: 
Also, on the first floor of Duquès Hall we have two new spaces available for our community: the Lactation and Feeding Lounge (156A) and an All-Use Restroom (156B). 
As we begin the semester, let's ensure that we remain safe and respect the University guidelines requiring us to continue to wear masks indoors.
Together, we will continue our purpose-driven mission to make a positive difference and really, I can't wait for a fantastic year ahead! Raise high!
Stay safe and stay well,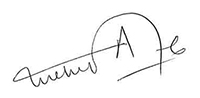 Anuj Mehrotra, Ph.D.
Dean