Ryan Lloyd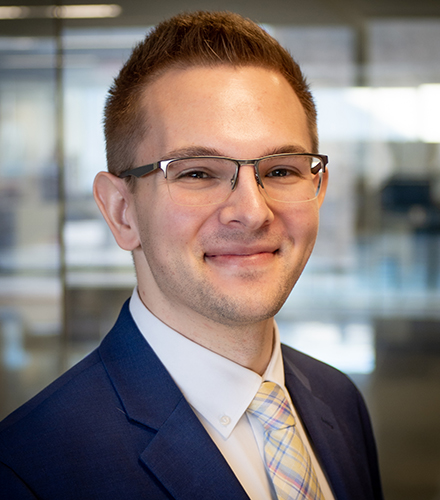 Ryan Lloyd
Assistant Director, Co-Curricular Learning
---
Contact:
Office Phone:
(202) 994-7536
2201 G Street NW, Suite 456
Washington, D.C. 20052
Ryan Lloyd joined the George Washington University School of Business in January 2020 as the assistant director of Co-Curricular Learning. Ryan oversees the creation and implementation of co-curricular initiatives, advises the Undergraduate Business Association, and provides support to GWSB Affiliate Organizations. Ryan leads the Co-Curricular Learning team and also serves as an instructor for the First Year Development Program.
Ryan's experience working in higher education began at American University where he received his B.A. in Political Science, Comparative Politics. Following this, Ryan worked in residential education at Marshall University, Loyola University New Orleans, and ultimately at the University of South Carolina where he completed his M.Ed in Higher Education and Student Affairs. Ryan served within University Housing at the University of South Carolina for seven years before returning to Washington, D.C. He is also actively involved in the American College Personnel Association (ACPA) as the Chair of the Institute on the Curricular Approach.
A world citizen at heart, Ryan has traveled to more than 25 countries and has an interest in intercultural education. His passions include traveling, teaching, spending time with his partner and two dogs, and playing volleyball.