Dear GWSB Community,
This will be the last month of our 2022-23 academic year, and what a year it has been. We wrapped up our inaugural
GW Business & Policy Forum on Attacking Cybersecurity Risks
, and I believe we have created another signature "only at GW" event!
We were oversubscribed and the number of attendees in the forum surpassed the number of people we could fit into the main venues for the event! If you missed any of our sessions or would like to revisit them, you can
view the video recordings on our YouTube channel
.
For those who attended,
please share your feedback with us
– and I want to thank everyone who supported this event as check-in volunteers, greeters, those who helped things go smoothly backstage, escorting our speakers, and other responsibilities that made this go well. Please look forward to seeing our white paper from the forum very soon! We're also proud of the support we had from our sponsors, as it would not have been possible to do an event at this scale, and for the first time, without them! 
Commencement
One of the great moments of each academic year is the opportunity to celebrate and recognize the achievements of our graduating students. This year's commencement events will be no different. Our Class of 2023 has persevered and impressed me with their ingenuity and talent. I very much look forward to being with them and their families and friends during our
GWSB commencement celebration events
and the university commencement on the National Mall on May 21. We are proud to have keynote speakers LaJuanna Russell (M.B.A. '98), president & CEO of Business Management Associates, Inc. and a member of our GWSB Board of Advisors, for our undergraduate programs celebration on May 18, and Hans Vestberg, chairman and CEO of Verizon, for our master's and doctoral programs celebration on May 19. We kicked off commencement at GWSB with the Beta Gamma Sigma (BGS) induction ceremony on April 27, which is always a meaningful event as it recognizes academic excellence and commitment to values that are essential for a successful business career. Congratulations to the students and the faculty who were inducted into BGS this year!
International Business
We were proud to be ranked among the top 10 institutions for the graduate study of international business, as the eighth "Best International MBA" in the U.S. News & World Report "2023-2024 Best Graduate Schools" list. It's no surprise, given the kinds of learning and other transformative experiences that our Global MBA program provides. We recently celebrated the 15
th
anniversary of the Consulting Abroad Program (CAP), which is a required component of our Global MBA. Our students have consulted in places such as Germany, India, Serbia, South Africa, Sweden, Turkey and Vietnam, and 19 countries in total since CAP began in 2009. Last fall, U.S. News ranked GWSB sixth in the nation on its list of "Best Undergraduate International Business Programs," which is yet another example of our distinction in this area. Recently, Heather Berry, professor of international business and international affairs, was
elected to the prestigious Academic of International Business
(AIB) fellowship. We are proud of Professor Berry for this achievement and for the standard of excellence set by our school in the field of international business as a whole.
I would like to thank all the members of our GWSB community who gave and showed their support during Giving Day 2023. At GWSB, we exceeded our goals, and I am glad we could have this fun and engaging way for our community to support a common cause.
Good luck to all our students preparing for finals!
Stay safe and stay well,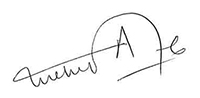 Anuj Mehrotra, Ph.D.
Dean