Dear GWSB Community,
In GWSB we are preparing to welcome our students, faculty and staff back to campus and look forward to the start of the academic year with new and renewed leadership in the dean's office. As was announced earlier this month, the following interim appointments of vice deans (to be confirmed by faculty in September) will be effective July 1, 2021:
Vice Dean for Graduate Programs
Professor Raj Kanungo, Associate Professor of Decision Sciences
Vice Dean for Faculty and Research 
Professor Jiawen Yang, Professor of International Business and International Affairs
Vice Dean for Strategy
Professor Liesl Riddle, Associate Professor of International Business
Vice Dean for Undergraduate programs
Professor Rodney Lake, Teaching Assistant Professor of Finance and Director, GW Investment Institute
Additionally, I am delighted that Professor George Jabbour will continue in his role as Vice Dean for Executive Education and Professor Leo Moersen will continue to serve as Chief Diversity Officer leading the Dean's Diversity Council and representing the leadership of the school in advancing diversity, inclusion and equity in GWSB. As also announced, we are fortunate that Professor Vanessa Perry has agreed to serve in a leadership position as Special Advisor to the Dean's Office.
These faculty members, in addition to having a track record as key contributors to the mission and vision of the school, have demonstrated a commitment to promoting a culture of excellence, collegiality, fairness, respect, kindness and inclusion.
GWSB Good News
Reaching New Heights: At #2 among U.S. institutions (#47 worldwide) Financial Times recognized our MSF program in its ranking of Masters in Finance pre-experience programs. This ranking joins the other top rankings from the Financial Times earlier this year: #1 among U.S. institutions (and #2 worldwide) for International Business and tied for #1 among U.S. institutions (and tied for #3 worldwide) for women enrolled in the Global Top 100 MBA Programs of 2021.
The Joy of Juneteenth: Thank you to Black MBA Association for leading through education and celebration on Saturday, June 19. The celebration brought forward education and discussion from DEI consultant, advocate and scholar Elena Simpkins, Ph.D.
Empowering Allyship: In June we celebrated Pride with highlights from Assistant Professor of Management Katina Sawyer's research on the importance of allyship for trans employees. Listen to the Harvard Business Review Podcast. Dr. Sawyer also guided an Allyship workshop for faculty and staff. View the recording of the workshop.
Leading Alumna: Christine Brown-Quinn (MBA '92) is the new president of the GW Alumni Association. Brown-Quinn is a leadership expert, member of the GWSB Board of Advisors and serves on the Dean's Diversity Council. Read the coverage in GW Today.
Students Pitch Global Wellness Tourism Opportunities: Students enrolled in the spring Hospitality Market Analysis course developed co-branding recommendations in the growing health and wellness tourism market segment for Marriott International's senior director of Global Enterprise Partnerships.
Online and Making an Impact: Congratulations to GWSB students D'Onior Felton and Alaa Alhazmi Alharbi who were recently featured in a new Poets and Quants article. They discussed their respective experiences in our Online MBA program and the impact it has had on their careers.
Faculty Expertise
James Bailey, Hochberg Professorial Fellow of Leadership Development and Professor of Management, provided an interview to CBS News on why the ritual of commuting is good for us and the generational divide on returning to the office.
Annamaria Lusardi, University Professor of Economics & Accountancy and Academic Director of the Global Financial Literacy Excellence Center, was quoted in the Financial Times article "Global push to boost financial literacy.'' Pensions and Investments also quoted Professor Lusardi in the article, "Pandemic spurs look into women's financial well-being before the crisis.'' MarketWatch featured Lusardi and the Global Financial Literacy Excellence Center (GFLEC), in the segment "Building a Financially Secure Future.''
Lisa Delpy Neirotti, Associate Professor of Sport Management, spoke with Nexstar Media Group, Inc. about the Supreme Court's recent ruling on payments to student-athletes.
Liesl Riddle, Associate Dean of Graduate Programs, was recently featured in an article discussing the surge of interest in specialized Online MBA programs in Healthcare following the COVID-19 pandemic.
Liang "Larry" Yu, Professor of Hospitality Management, provided insight on "The Future of Travel and Tourism" for the university's bicentennial coverage of faculty expertise.
Awards & Recognition
Professor Miguel Lejeune, Professor of Decision Sciences; Professor of Electrical and Computer Engineering, has received a CRDF research grant for the project "Equitable Pricing for Electricity under Endogenous Uncertainty" from the GW Cross Disciplinary Research Fund. Dr. P. Dehghanian (SEAS) is a co-PI for this project.
Events & Reminders
July 15: GW InfluenceHer speaker series will feature Linda Sawyer (BBA '83). She is the co-founder and CEO of Skura Style which launched in October 2017. She is the former long-time North American CO and chairman of Deutsch Advertising and is a proud recipient of the NY Women in Communications Matrix Award and was named by Ad Age as one of the 10 most powerful women in advertising.
July 27: GW Startup Accelerator will progress the business concepts of entrepreneurs - and this summer has eight GWSB students and alumni (seventy-five percent of the participants). Register and mark your calendar to participate in the Showcase.
Over the summer we will advance our work on the Strategic Plan as well as develop Diversity, Inclusion & Equity goals for the school. These efforts will provide a roadmap for our work together to advance the impact of GWSB globally, ethically and inclusively. I hope you will enjoy the summer and I can't wait to see you as we return to campus in August. 
Stay well and stay strong,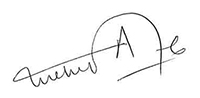 Anuj Mehrotra, Ph.D.
Dean