Dear GWSB Community,
First, I'd like to welcome everyone back from Thanksgiving break. It's been a terrific last few months filled with energy and momentum. Most recently, I've been gratified to have the chance to send off our student leaders and participants of GW Women in Business (GW) for their New York City Career Trek and Networking Trip. This group of 18 students visited companies in industries from real estate and tech to retail and finance and engaged with professionals about topics from their trip theme, "Redefine the Standard," including work-life balance and self-advocacy. This is an excellent example of the student leadership and initiative that makes us #GWSBProud of our students.
Great News
I was also very excited about the wonderful news of two of our faculty colleagues being included on Clarivate's Highly Cited Researchers list for 2022: Herman Aguinis, Avram Tucker distinguished scholar and professor of management, and Annamaria Lusardi, University Professor of economics and accountancy. They are among just 92 researchers selected in the category of Economics and Business out of 6,938 researchers included on the list. This was Professor Aguinis' fifth consecutive time on the list and Professor Lusardi's third time overall. This is an exceptional recognition and I feel fortunate to have them as colleagues.
Recent DEI Event
Many have probably seen the article from GW Today about the success of our International Institute of Tourism Studies (IITS) in establishing alliances between communities and stakeholders at the local, state, and federal levels to ensure that gains from the tourism economy are benefitting Indigenous and Native American populations. We are proud that Seleni Matus is at the forefront of this work as director of the IITS — and of the way our students participate in making an impact through this work. This week, Professor Matus led a virtual event where she was joined by two colleagues from the IITS in a panel discussion highlighting two IITS success stories. The event, called "GW Success Stories in Regional and International Indigenous Tourism," took place on Tuesday, Nov. 29 and was hosted by our GWSB Dean's Diversity Council.
Looking Forward
During the evening of Tuesday, Dec. 6 I'll be in Arlington, VA with alumni for a panel conversation with Dean John Lach of the School of Engineering & Applied Science (SEAS) and Dean Liesl Riddle of the College of Professional Studies (CPS), focusing on technology and innovation. This promises to be a very engaging and insightful event.
I am also delighted to share more information on our upcoming GW Business & Policy Forum: BusinessPolicyForum.GW.Edu. Visitors to the site can review the agenda for the inaugural forum's focus on "Attacking Cybersecurity Risks." Don't forget to sign up for updates and mark your calendar to join us for this event, which will be held in GW's Jack Morton Auditorium on April 25, 2023. We are planning a very exciting lineup of speakers and panel discussions, and we're looking forward to sharing more details in the coming months.
Two Books for the Winter Break
In my last monthly message, I asked for book recommendations for our GWSB community. This month, please allow me to share two suggestions from our GW friends and colleagues that are now on my book list:
"Self-Elected: How to Put Justice Over Profit and Soar in Business" by Lisa Wise
"Black Was the Ink" by Michelle Coles
A few weeks ago, I had the opportunity to meet lisa wise, who is a DC-based entrepreneur and social justice advocate. In our conversation, lisa talked about what inspired her to write her debut book, "Self-Elected: How to Put Justice Over Profit and Soar in Business," which was recently released. As she states, "it is the story of how one woman, raised with housing insecurity in rural Idaho, saw her entrepreneurial endeavors transcend from her parents' backyard toolshed, to build a thriving family of property management companies." I am looking forward to reading the book and to the "Wine Down" conversation with lisa that will be hosted by the Dean's Diversity Council in the spring.
The author of the novel, "Black Was the Ink," Michelle Coles, was named winner of the 2022 Grateful American Book Prize, which recognizes authors "who create absorbing works of literature for 7th to 9th graders about American events and personalities." This was also a debut for Ms. Coles as an author.
Please continue to share your book recommendations as I'd love to feature these in my next monthly letter.
I wish everyone good luck for the remainder of the semester with final projects, papers, and exams. Whether your plans include traveling away or staying local this holiday break, I send our entire community my best for a safe and enjoyable time.
Stay safe and stay well,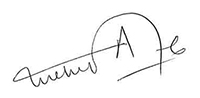 Anuj Mehrotra, Ph.D.
Dean