Donna Hoffman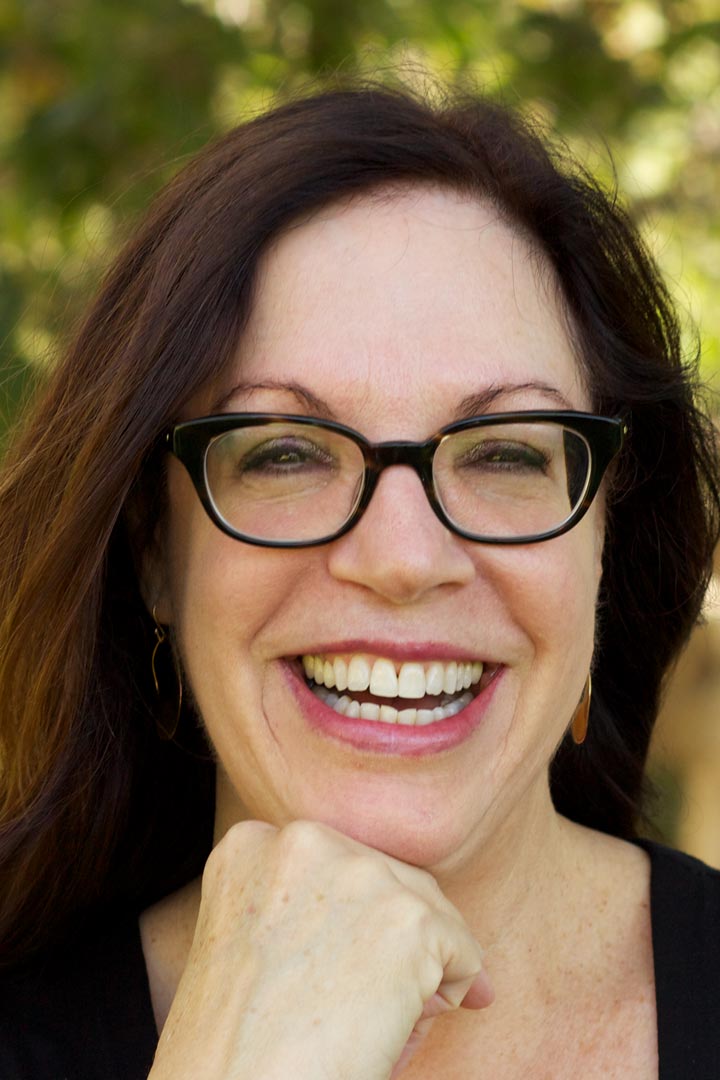 Donna Hoffman
Professor of Marketing; Louis Rosenfeld Distinguished Scholar; Co-Director, The Center for the Connected Consumer
---
Contact:
Office Phone:
(202) 994-3137
2201 G Street NW, Suite 304
Washington DC 20052
Donna L. Hoffman is the Louis Rosenfeld Distinguished Scholar and Professor of Marketing and the co-director of the Center for the Connected Consumer at the George Washington School of Business in Washington, D.C. Her current research is focused on using conceptual, empirical and computational approaches to understand consumer experience with AI. Her work has been published in all of the field's top journals and enjoys wide impact with nearly 30,000 Google scholar citations. Professor Hoffman has been awarded many of the field's most prestigious awards, including being named a Fellow of the Society for Consumer Psychology, the Robert B. Clarke Educator of the Year Award from the DMEF, the Sheth Foundation/Journal of Marketing Award for long-term contributions to the discipline of marketing, the Stellner Distinguished Scholar Award from the University of Illinois, the William O'Dell/Journal of Marketing Research Award for long-term research impact, and others. Her PhD is from the L.L. Thurstone Psychometric Laboratory at the University of North Carolina at Chapel Hill and she was a faculty member at Columbia University, the University of Texas, Vanderbilt University and the University of California before joining George Washington University. She has also spent sabbatical visits at UCLA, Stanford, USC, and UCSD. She was named a Distinguished Graduate Alumnus of UNC in 2002.
MacInnis, Deborah J., Vicki G. Morwitz, Simon Botti, Donna L. Hoffman, Robert V. Kozinets, Donald R. Lehman, John G. Lynch Jr. and Cornelia Pechmann (2020), "Creating Boundary-Breaking Marketing-Relevant Consumer Research, Journal of Marketing, Vol. 84 (No. 2), pp. 1-23.
Novak, Thomas P. and Donna L. Hoffman (2019), "Relationship Journeys in the Internet of Things: a New Framework for Understanding Interactions between Consumers and Smart Objects", Journal of the Academy of Marketing Science, Vol. 47, pp. 216–237.
Hoffman, Donna L., Thomas P. Novak (2018), "Consumer and Object Experience in the Internet of Things: An Assemblage Theory Approach", Journal of Consumer Research, Vol. 44, pp. 1178-1204.
Hoffman, Donna L., Thomas P. Novak (2018), "The Path of Emergent Experience in the Consumer IoT: From Early Adoption to Radical Changes in Consumers' Lives", Marketing Intelligence Review, Vol. 10 (No. 2), pp.
Hoffman, Donna L., Thomas P. Novak and Hyunjin Kang (2017), "Let's Get Closer: Feelings of Connectedness from Using Social Media, with Implications for Brand Outcomes", Journal of the Association for Consumer Research, Vol. 2 (No. 2), pp. 216-228.
Consumer experience of AI using conceptual, computational and empirical approaches
Online consumer behavior and digital marketing strategy
MKTG 6290 - AI and Marketing Strategy
This new elective course on AI and Marketing Strategy focuses on applications of artificial intelligence in the marketing domain. First, we address the question of what is AI and review the current business trends. Next, we survey the most important machine learning (ML) and AI algorithms emerging from the computer science field. Then, we discuss their most popular applications in marketing. Finally, we devote some time to focusing on the broader privacy, policy and social implications of applying ML and AI tools to marketing problems. Readings will come from cases, academic research papers, the popular press and other sources. Major deliverables include the group AI strategy project and presentation, along with short quizzes, case assignments, and in-class exercises. Students will come away with an understanding of the fundamental concepts underlying AI, learn how to apply AI approaches to solving marketing problems, understand the implications of AI for marketing strategies and develop a critical perspective on the value of AI for business and society.
Ph.D., University of North Carolina at Chapel Hill
M.A., University of North Carolina at Chapel Hill
A.B., University of California at Davis