Stevens VanDuzer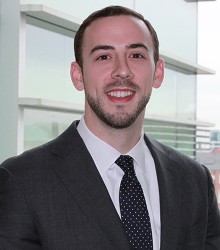 Stevens VanDuzer
Assistant Director
---
Contact:
Office Phone:
(202) 994-1212
2201 G Street NW, Suite 550
Washington, DC 20052
Stevens joined the GW MBA Admissions team in July of 2013. Along with promoting the GW MBA, he works with prospective students interested in the Online MS in Information Systems Technology and the Online MS in Project Management. He is also a member of the admissions committee. Prior to the School of Business, he worked in student services at the GW School of Medicine and Health Sciences. Before coming to GW, he spent two seasons as the Assistant Swimming and Diving Coach at Allegheny College. Stevens earned his Bachelor's Degree from Hartwick College in English Literature and is currently pursuing his Master's in Higher Education Administration here at GW.