Sandy Kim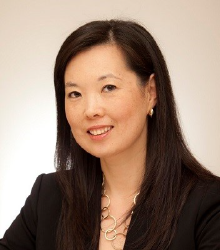 Sandy Kim
Graduate Career Consultant
---
Contact:
Office Phone:
(202) 994-6704
2201 G Street NW, Suite 560
Washington, DC 20052
Sandy Kim is a Career Consultant with the F. David Fowler Graduate Career Center. Her focus is on Global MBA and other graduate students concentrating in management consulting, corporate strategy and entrepreneurship.
Sandy started her career as a corporate lawyer in Boston specializing in private equity financing of emerging technology companies and venture capital fund formation.  After realizing that her true interests are experiential learning and human development, she embarked on her second career as a higher education student affairs professional. This journey first lead her to the University of Vermont where she served as the Assistant Director of Student Life. New York City was the next destination where she became the Executive Director of a non-profit and then the Internship Manager at the City College of New York.  
Most recently, she was the Career Services Manager at Georgetown University in Qatar and counseled a truly global student and alumni population representing over 40 nationalities regarding career exploration, industry research and effective job search strategies in an international market. She received her B.B.A. from the University of Georgia, J.D. from Washington University School of Law in St. Louis, and M.Ed. from Harvard University.