Jocelyn Brant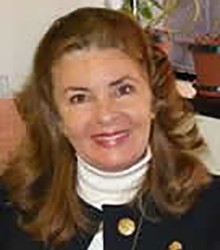 Jocelyn Brant
Assistant Professor of French; Director of the French Language Program
---
Contact:
Office Phone:
(202) 994-9285
801 22 Street NW
Washington DC 20052
GW-CIBER
Business Language Projects:
GW-CIBER Business French Module
Other Business Language Experience:
Conference Presentations:
"Mise en bouteille en cours: The Culture and Business of French Wine" – Northeast Modern Language Association. Boston, MA. February 27, 2009.
"Combining business and culture in the GW-CIBER: Discovering French wine-making" – CIBER Business Language Conference. St. Petersburg, FL. April 10, 2008.