Gastón de los Reyes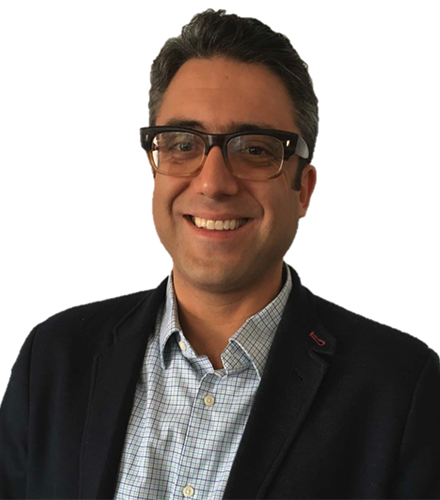 Gastón de los Reyes
Professorial Lecturer of Strategic Management and Public Policy
---
Contact:
Office Phone:
(413) 687-2013
2201 G Street NW
Washington, DC 20052
Gastón de los Reyes joined the Strategic Management and Public Policy department of the GW School of Business in 2014 as assistant professor, following his graduation from the Wharton School's doctoral program in Ethics and Legal Studies. He continues to teach the Online MBA program's Business Ethics & Public Policy course. Previously, de los Reyes practiced corporate law and litigation and studied philosophy and law (A.B; M.A.; J.D.).
His research is action-oriented, intended to help the people running companies formulate strategies that better promote well-being, justice, and the health of our planet. To this end, his interdisciplinary project has primarily focused on the point of view of entrepreneurs and managers who need frameworks to help formulate responsible strategy. In a second stream of research, he interrogates the institutions of contracting — contract law in particular — that undergird arms-length collaboration in business.
Outstanding Global Master's of Business Administration Faculty Award, GW School of Business (2021)
Best Ethics Paper Finalist, Academy of Management, Social Issues in Management Division (2019)
Society for Business Ethics Founders' Awards (2010 & 2012)
Ph.D., University of Pennsylvania, 2014
J.D., Boston University School of Law, 2003
M.A., Boston University, 2003
A.B., Harvard College, 1996
Rigsby, C. & S. Newell & G. de los Reyes. 2021. Social Purpose Value Chains, Sustainable Development Goals volume, World Scientific Encyclopedia of Bus. Sustainability, Ethics & Entrepreneurship
Ostas, D. & G. de los Reyes. 2020. Corporate Beneficence and COVID-19, Journal of Human Values.
Institutional Entrepreneurship for Digital Public Health: Challenges and Opportunities. Health Education & Behavior, forthcoming.
Scholz, M., de los Reyes, G., & Smith, N. C. 2019. The Enduring Potential of Justified Hypernorms. Business Ethics Quarterly, 29(3): 317–342.
de los Reyes Jr, G., & Martin, K. 2019. Not from Guile but from Entitlement: Lawful Opportunism Capitalizes on the Cracks in Contracts. Buffalo Law Review, 67: 1-52.
de los Reyes Jr, G., & Scholz, M. 2019. Guest Editors' Editorial: Creating Shared Value: Restoring the Legitimacy of Business and Advancing Competitiveness. Competitiveness Review, 29(1): 2-4.
de los Reyes Jr, G., & Scholz, M. 2019. The limits of the business case for sustainability: Don't count on 'Creating Shared Value to extinguish corporate destruction. Journal of Cleaner Production, 221: 785–794.
de los Reyes Jr, G., & Scholz, M. 2019. Response to Porter: Responsibility for realising the promise of shared value. Managing Sustainable Business: 347–361. Springer.
de los Reyes, G., Scholz, M. & Smith, N. C. 2017. Beyond the "Win-Win": Creating Shared Value Requires Ethical Frameworks. California Management Review, 142(2): 142-167.
de los Reyes, G., Kim, T. W. & Weaver, G. R. 2017. Teaching ethics in business schools: A conversation on disciplinary differences, academic provincialism, and the case for integrated pedagogy. Academy of Management Learning & Education, 16(2): 314-336.
Scholz, M. & de los Reyes, G. 2015. Creating Shared Value – Grenzen und Vorschläge für eine Weiterentwicklung, Zeitschrift für Wirtschafts- und Unternehmensethik (Journal for Business, Economics & Ethics, German-language business ethics journal) 192-202.
Scholz, M. & de los Reyes, G. 2015. Management von Shared Value – eine legitime Corporate Strategy in: Schneider, Andreas and Schmidpeter, Rene (Eds.): Corporate Social Responsibility: Verantwortungsvolle Unternehmensführung in Theorie und Praxis, Berlin et al. (Springer): 543-555.
de los Reyes, G. 2003. Appearance of Impartiality in the Repub. Party v. White Court's Opinion, Boston University Law Review, 83: 465-484.
Business Ethics
Corporate Responsibility & Strategy
Transactional and Corporate Governance
Business Law
MBAD 6289 Business Ethics & Public Policy
Society for Business Ethics
Academy of Management
Ph.D. Project Management Doctoral Students' Association
Admitted to New York and Massachusetts Bars

Conferences
Academy of Management
Society for Business Ethics